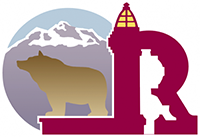 Police-Based Victim Services Program Manager
City of Revelstoke
Closing Date: March 14, 2018 2:00PM Local Time
Sealed Tenders marked "TENDER – POLICE-BASED VICTIM SERVICES PROGRAM MANAGER" will be received at the office of the City of Revelstoke, Administration Department, PO Box 170, 216 Mackenzie Avenue, Revelstoke, B.C. V0E 2S0 for the following:

Corporate Administration of City of Revelstoke invites Tenders from interested persons or entities to provide services to the Police-based Victim Services Program. The term of the Agreement will be from April 1, 2018 to March 31, 2020 with a two year renewal option.
Click Here for more information.