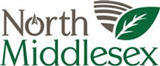 Manager of Finance/Deputy Treasurer
Municipality of North Middlesex
Leads, Engages, Plans, Sustains, Prospers
Grounded in agriculture, growing in innovation
We have an exciting, Full Time Non-Unionized opportunity in our Finance Department for an experienced and motivated individual. Offering both a small urban and a rural countryside experience, North Middlesex is home to 6,700 residents, and is a community committed to providing an excellent quality of life. We are a community of abundant talent, rich history, natural beauty and bountiful resources. Working within our Strategic Plan, to lead, live and invest in a dynamic, inclusive community, and committing to our values of Community, Integrity, Innovation, Collaboration and Stewardship, the successful candidate is a member of our Senior Staff and will report to the CAO/Director of Finance (Treasurer). This position supervises the Accounts Payable/Payroll Clerk and the Service Ontario Clerk. If you want to be part of a forward-thinking and innovative team, this is the place you want to be.
Responsible for managing the administration of the Municipality's accounting activities to ensure accounting procedures are delivered in accordance with statutory and regulatory requirements. The Manager of Finance/Deputy Treasurer will also perform a full range of finance related duties and provide back-up assistance to other staff as required. The individual will be responsible for statutory duties required of the Manager of Finance/Deputy Treasurer under the Municipal Act, 2001.
RESPONSIBILITIES
Working with the Municipal auditors preparing working papers, documents and consolidated financial statements for year end.
Working with the Director of Finance and Administrative Services/Treasuer to prepare the annual consolidated budget.
Completes the Financial Information Return and Municipal Performance Measurement Program return.
Prepares Tangible Capital Assets yearly summaries including additions, disposals and amortization.
Prepares various monthly financial management reports for the Director of Finance and Administrative Services/Treasurer.
Assists the Director of Finance and Administrative Services/Treasurer with the development, amendment and monitoring of various financial and administrative policies
Assists the Director of Finance and Administrative Services/Treasurer with monitoring the financial affairs of the Municipality to ensure the budgetary guidelines are maintained.
Prepare quarterly reporting to Council.
Prepare monthly reporting to directors and department managers.
Ability to work outside regular business hours when required.
Assist with various special projects when required.
Oversee Finance/Treasury staff as required.
JOB QUALIFICATIONS/SKILLS
A minimum of five years relevant experience, ideally in a municipal environment.
Professional Accounting Designation (CPA, CA, CMA, CGA) is required.
Working knowledge of general ledger, accounts payable, accounts receivable, payroll and fund accounting.
Ability to work independently and in a team environment, manage multiple priorities and tight deadlines.
A working knowledge of PSAB Section 3150, Tangible Capital Assets preferred.
The ability to analyze and investigate problems and make recommendations for improvements.
Strong organizational skills to manage multiple assignments and meet deadlines.
Demonstrated computer skills with proficiency using Microsoft Excel and Keystone(preferred).
Demonstrated strong public relations and communication skills.
Employee must be available to work outside regular working hours when needed.
Valid Class G Driver's Licence
COMPENSATION:
We offer a competitive salary, a comprehensive employee benefit plan and participation in OMERS
If you are an energetic person who is interested in bringing your knowledge and passion to the Municipality of North Middlesex please apply for this position by submitting their cover letter and resume in PDF format on or before March 13, 2018 at 4:00 p.m. to: donnav@northmiddlesex.on.ca
TENTATIVE START DATE: May, 2018
For a complete job description, please visit our website www.northmiddlesex.on.ca Municipal Employment Opportunities.
We thank all candidates in advance, however, only those candidates selected for an interview will be contacted.
The Municipality of North Middlesex is an Equal Opportunity Employer. Accommodations will be provided upon request in accordance with the Accessibility for Ontarians with Disabilities Act (AODA). Personal information is collected under the authority of the Municipal Freedom of Information and Protection of Privacy Act and will only be used for the purposes of the candidate selection.