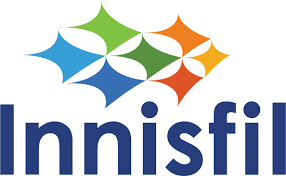 Development Engineer
Town of Innisfil
In all we do, we have the freedom to be our best self, belong, excel….
Under our 'One Town, One Team' approach, you will work in a dynamic cross functional environment advancing initiatives in line with our corporate strategic plan- grow, connect, sustain. Advancing development in the Town, you will be responsible to oversee all technical studies, reports, and drawings for all current and pending planning and engineering applications (draft plan of subdivision, site plan, committee of adjustment, etc.) within the Town of Innisfil. Working collaboratively with a holistic view, you will engage other service areas to ensure excellence in service delivery.
We are seeking an intrinsically motivated, engaged and charismatic individual with a University Degree in Civil Engineering and holds the Professional Engineer's (P.Eng) designation from the Association of Professional Engineers of Ontario (APEO), along with a minimum of 7 years of significant demonstrated engineering design experience. Preferred candidate also has municipal subdivision and significant experience in civil engineering within a public works/municipal/transportation/water/wastewater/storm water environment and working knowledge of municipal infrastructure design, drafting, plans review, development, storm water management, and lot grading as well as related legislation. A Valid Class G driver's licence and access to a reliable vehicle to use for corporate business is required as is the availability to attend evening and/or weekend meetings or other events as required, on an often/frequent basis. Salary range of $92,090.00-$111,936.00 per annum. Closing date is March 1, 2018.

To apply to this position, submit your application online though our applicant tracking system. In the event you require an alternate method of submitting your application, please contact the Town's People & Talent team by calling 705-436-3710.
We thank all applicants and advise that only those selected for an interview will be contacted. Personal information will be used to determine eligibility for potential employment and is pursuant to the Municipal Freedom of Information and Protection of Privacy Act.
Accommodations for persons with disabilities will be provided, on request, to support candidate participation in all aspects of the recruitment process. To request accommodation, please contact People & Talent.