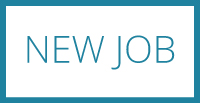 Senior Administrative Officer (SAO)
Municipality of the Hamlet of Resolute Bay
Municipality of the Hamlet of Resolute Bay, Nunavut, has an immediate opening for a full time Senior Administrative Officer (SAO). The successful candidate will have a strong background in business, public administration, and financial management and demonstrated effectiveness as a communicator and civic promoter.
Under the direction of the Mayor and Community Council, the successful candidate will administer and coordinate the affairs of the Hamlet and oversee all aspects of the municipal administration. The successful candidate will implement the policies of the Municipal Corporation and provide advice to the Council; ensure that all contracts of the Municipal Corporation are prepared and executed as required by Council; manage a sizable workforce; work towards achieving the healthy financial performance and growth of the municipality and other duties as required by Mayor and Council.
Qualifications:
a recognized diploma or degree in a Municipal or Public Administration or Management field
three to five years municipal experience
Requirements:
a proven background in financial administration
a strong working knowledge of Accounting Systems, budgeting processes and government assistance programs
strong problem solving and written and oral communication skills
familiarity with statutory responsibilities as specified in the Hamlets Act and other Nunavut statutes
experience in workforce personnel management
experience working in a cross-cultural environment
must be bondable and able to provide a successful criminal records check and a successful bank and credit card credit check
The Municipality of the Hamlet of Resolute Bay is the second northernmost community in Canada; Resolute Bay is located in the High Arctic on the south coast of Cornwallis Island. The gateway to the High Arctic, Resolute Bay is the major stopover for extreme adventure expeditions to the North Pole and to Quttinirtaaq (Ellesmere Island) National Park, as well as being a popular base for scientific research
Applications will be accepted until a suitable candidate is found. We thanks all applicants for their interest; however, only those applicants selected for an interview will be contacted
Salary is commensurate with education and experience. An attractive Northern benefits package including pension and subsidized housing is also available subject to negotiation.
The ability to speak Inuktitut would be considered an asset
If you possess the skills and education necessary to assume this challenging position please e-mail your resume to:
SAO
Municipality of Resolute Bay
hamletsao@xplornet.com