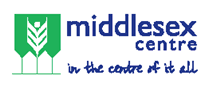 Manager of Finance
Middlesex Centre
Middlesex Centre is a lower-tier municipality located within the geography of Middlesex County and has a population of approximately 17,200 over an area of 587.22 sq. kilometers. It was formed on January 1, 1998 with the amalgamation of the former Townships of Delaware, Lobo, and London. While predominantly a rural municipality, Middlesex Centre enjoys both urban and rural amenities.
Middlesex Centre is seeking a qualified individual to join our Municipality as the Manager of Finance.
Position Summary
As a member of the municipal Corporate Services team, this position is responsible for serving the citizens of Middlesex Centre by administering tax collection, payroll processing and various financial functions and through excellent customer service to the internal and external customer, training and creativity, and representing the municipality as a strong, integrated organization dedicated to providing high quality, viable services. The individual will be responsible for statutory duties required of the Deputy Treasurer under the Municipal Act, 2001.

Preferred Qualifications
University degree or equivalent in business, accounting or related discipline
A CPA designation is considered an asset;
Successful completion of the Municipal Tax Administration Certificate Program of the Ontario Municipal Tax and Revenue Association (OMTRA) is considered an asset;
Minimum of 5-7 years' progressive experience in municipal tax collection, municipal finance or related field;
Three (3) years' supervisory experience is required;
Strong knowledge of GAAP, PSAB, Municipal Act, Assessment Act and applicable legislation related to municipal finance, taxation and reporting requirements;
Strong problem solving and conflict resolution skills;
Excellent oral and written communication skills with demonstrated interpersonal, leadership, problem-solving and decision making skills.
An aptitude for managing multiple priorities, the ability to communicate with competing audiences as well as great management skills.
Class G Driver's license in good standing and reliable vehicle to use on corporate business.
Demonstrated ability to use computer systems, financial/taxation software and process to perform duties (e.g. accounting software, Microsoft Office Products, online services, etc.).
Please refer to our website for a full job description www.middlesexcentre.on.ca. Salary range for 2018 is $73,837.50 to $86,385.00 with a 37.5 hour work week and a comprehensive benefits package is included. Salary range for 2018 is under review.

To apply for this position, please submit a resume outlining qualifications and experience by 4:00pm on Friday February 23, 2018 to:

Tiffany Farrell, CPA, CA
Director of Corporate Services
Municipality of Middlesex Centre
10227 Ilderton Road, RR2 Ilderton, ON N0M 2A0
farrell@middlesexcentre.on.ca

Middlesex Centre is an equal opportunity employer and is committed to inclusive, barrier-free recruitment and selection processes and work environments. Please advise us of any accommodations needed to ensure your access to a fair and equitable process. Any information received relating to accommodation will be addressed confidentially.

We thank all applicants who apply, but only those applicants to be interviewed will be acknowledged. Personal information is collected under the authority of the Municipal Freedom of Information and Protection of Privacy Act and will be used for candidate selection purposes only.