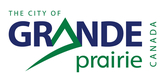 Community Living Marketing Manager
City of Grande Prairie , Eastlink Centre
Job ID job-137
JOB SUMMARY:
The Marketing Manager is responsible for overall management, direction, planning and supervision of the marketing, revenue generation/fundraising, business development, event related communications, event strategies and advertising initiatives for the Community Living Area. The incumbent will also be involved in strategic and business planning, budgeting and long term planning for Community Living.
Ensuring consistent, credible and professional marketing, sales and communication are key functions of this role. The Marketing Manager oversees the development and execution of all Community Living marketing and communication initiatives, including revenue generation and sales.
TYPICAL DUTIES AND RESPONSIBILITIES:
Establishes a shared vision for marketing and business development within Community Living area that aligns with the corporation and the community; may assist with corporate projects.
Develops business opportunities with key external and internal stakeholders to explore and capitalize on opportunities and impacts of potential business partnerships.
Develops strategies to support the growth and management of sponsorship and advertising sales within Community Living, as well as corporately.
Works collaboratively with business units to develop event related communications, marketing, business development strategies and approaches that provide proactive information on City services and programs.
Creates and manages the marketing and advertising strategies to maximize revenue; determines promotional mix, provides direction for advertising and creative mediums and develops key messaging and communications for Community Living.
Develops, implements and evaluates communications/marketing strategies and plans; clearly articulates the results achieved.
Creates, manages and maximizes marketing and sales budgets.
Directs the overall administration, financial and human resources of the communications/marketing/ advertising and sponsorship acquisition functions within Community Living. Optimizes existing resources (staff and financial) allocated currently to achieve subject matter outcomes
Supervises a team of marketing/ad sales and events logistics related staff and provides clarity around roles (both functional and direct leadership), responsibilities and accountabilities. Responsible for the full range of supervisory responsibilities including hiring, orientation and training. Delegates tasks and projects, follows up on progress/completion, coaches, counsels, trains and manages the performance of subordinates.
QUALIFICATIONS:
Education, Training and Experience:
A minimum of four (4) years of progressively more complex experience in marketing, sales, business development or communications including at least two (2) years in a comparable senior position that includes supervisory experience.
An undergraduate degree in marketing, communications, public relations, business/commerce or related field. A combination of other education, training and related experience may be considered. A record of significant accomplishment in building and managing effective marketing campaigns, business development, revenue generation/sales, communications planning and implementation.
Applied knowledge of marketing and sales principles, including but not limited to, public relations, promotion, branding, media relations, publication development and production, social media, event planning, as well as corporate communication.
TERMS OF POSITION APPONTMENT:
This is a permanent opportunity
Lesser qualified candidates may be considered at a lower classification and job rate.
Previous applicants on Job ad dated November 30, 2017 will automatically be included in this extended ad. There is no need to re-apply.
PAY GRADE: F – $47.46 - $57.78/hour
POSITION STATUS: Out of Scope
HOURS OF WORK: 40 hours per week, Monday to Friday with requirement for some flexibilty.
WORK LOCATION: to be determined
Applications are being accepted until February 19, 2018.
APPLY