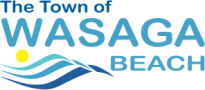 Engineering Technician
Town of Wasaga Beach
The Town of Wasaga Beach is seeking an energetic and self motivated individual to perform the full time duties and responsibilities of the Engineering Technician.
General Responsibilities:
Reporting to the Manager of Engineering Services, this position will provide technical assistance in the preparation of town maps and standards, maintain municipal asset management inventory systems and databases (including street lighting and roadway signage inventories), review and approval of permit applications and plans review, respond to general inquiries, provide computer assisted drafting/mapping services, surveying, inspections and reports.
Qualifications:
Possess a Civil Engineering Technician or Technology diploma and be eligible for C.Tech. or C.E.T. designation and membership with OACETT coupled with two years relevant experience;
Thorough knowledge and understanding of Microsoft Windows and Office applications, AutoCAD Civil 3D software, G.I.S. ArcView and construction survey instruments and techniques, Occupational Health and Safety Act, WHMIS, relevant legislation/guidelines/policies and procedures including the Ontario Traffic Manuals;
Knowledge of municipal infrastructure design and drafting, plans review, subdivision development, storm water management and lot grading, design and contract administration of municipal infrastructure projects;
Excellent interpersonal, communication, organizational, analytical, research, and problem-solving skills;
Ability to deal independently, courteously and professionally in any situation and work with and contribute positively to a service oriented team;
Valid Class 'G' Driver's Licence in good standing and a reliable vehicle to use on corporate business;
Current and acceptable drivers' abstract and criminal reference check.
Hourly Wage Range: $31.60 - $36.96 (40 hour/week)
Interested applicants are invited to apply outlining their qualifications and experience to Denise Henry, Human Resources Coordinator, 30 Lewis Street, Wasaga Beach, ON, L9Z 1A1; Fax: 705-429-6732; Email: hr@wasagabeach.com until 4:30 p.m. February 23, 2018.
The Town of Wasaga Beach is an equal opportunity employer. The Town will attempt to provide reasonable accommodation for a known disability for an applicant or employee if requested. A
We thank all applicants who apply for this position, but only those selected for interviews will be contacted.
In accordance with the Municipal Freedom of Information and Protection of Privacy Act, personal information is collected under the authority of the Municipal Act, 2001, S.O. 2001, Chapter 25, as amended, and will be used for the purpose of candidate selection.