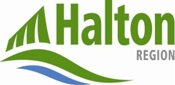 Senior Legal Counsel
Region of Halton
Note:
At the Region of Halton, we treat everyone with respect, honesty, fairness and trust. As an equal opportunityemployer, we are committed to establishing a qualified workforce that is reflective of the diverse population we serve. The Region of Halton is committed to providing accommodations throughout the recruitment process. If you require accommodation please notify us and we will work with you to meet your needs. We encourage applications from all qualified individuals; however, only those under consideration will be contacted.
This is a permanent full time position working 35 hours per week.
Purpose:
Reporting to the Director, Legal Services this Senior Legal Counsel position will assume key responsibilities for initiatives and programs requiring advanced legal expertise and analysis primarily in the area of public works including waste management, road operations, water and wastewater services, engineering and
construction, and infrastructure planning.
Preferred Background:
The successful candidate will possess a Bachelor of Laws or Juris Doctor degree, membership in good standing with the Law Society of Upper Canada and a minimum of eight years of experience in the practice of law with a minimum of six years in municipal law. Demonstrated experience independently managing
complex legal issues and developing legal strategies and providing policy/program advice to clients and mentoring and coaching of others is required. Preference will be given to those with practice in the area of public works including waste management, road operations, water and wastewater services, engineering and construction, and infrastructure planning. A strong working knowledge of relevant statutes including the Municipal Act and an understanding of Regional Government structure is required. To succeed in this role, the incumbent must possess excellent analytical, facilitations and negotiation and dispute-resolution skills along with strong communication, problem solving and relationship building abilities.
Duties:
Provide effective and timely legal advice and support to the assigned client group. This isaccomplished through the identification of issues, provision of opinions, drafting and administration of documents, conduct of litigation, etc.
Provide policy support to clients through review and interpretation of existing policies as well as providing advice and drafting language for amendments and new policies.
Carry out special projects and assignments requiring Senior Legal Counsel's experience and background, as determined by the Director of Legal Services.
Mentor and coach Assistant Corporate Counsel by providing guidance and feedback related to their specific program areas as well as general organizational, policy and practice management questions.
Manage the program area law clerk through leadership and supervision.
Manage and collaborate with outside counsel and other external experts and consultants by providing instructions and direction, cooperating on and reviewing the work assigned, and overseeing and approving accounts.
Promote and foster effective client and customer relationships by providing responsive and proactive advice and through client development.
Performs other duties as assigned.

Posting Expires: February 28, 2018
Posting #: LP-41-18

Halton Region is pleased to accommodate applicants who have a disability. Please inform Human Resources at 905-825-6000 ext. 7700 if you require a disability related accommodation to participate in the recruitment process.
NOTE: Personal information collected through the job application process will only be used for the purpose of determining qualifications for employment.
To apply : Halton Job Postings