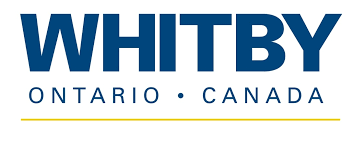 GIS Planning Technologist
Town of Whitby
Whitby combines a small town atmosphere with the sophistication and amenities of a larger urban centre. Located on the shores of Lake Ontario, Whitby boasts two beautiful heritage downtowns, one of the finest recreational harbours with two marinas, year round sports and recreation activities, parks, trails, beaches and a robust arts and culture scene, all of which are part of the extraordinary amenities that Whitby residents enjoy every day. With a population projected to grow to 200,000 people within the next 15 years, Whitby has an exciting and aspiring future.
Reporting to, and under the direction of, the Manager of Planning Administration, the GIS Planning Technologist is responsible for:
digitization/preparation of cartographic products, report documents and other graphic materials;
GIS data analysis and interpretation;
providing training/mentoring/support to the Planning Technician II;
provisions of technical mapping/GIS assistance to the Planning Commissioner, Manager, and Planning Department Staff;
developing and maintaining various digital geographic datasets and related attribute data;
maintaining the Town's property database (AMANDA);
completing GIS and AMANDA data quality assurance and quality control;
liaising with consultants on special projects and data sharing agreements;
integration of plans with the Town's GIS parcel mapping, corporate mapping tool and My Whitby;
providing functional advice and representing the needs of the Planning Department at all Town GIS working groups and committees to assist in Corporate GIS development, implementation, and maintenance;
serving as a member of the Town's AMANDA Core Team and the Emergency Management Team
preparing digital mapping, GIS output and hard copy cartographic products for other departments, consultants, external agencies, etc.;
responding to counter, email and telephone inquiries with respect to mapping;
providing custom graphic and technical services, such as Adobe Illustrator and Photoshop products;
assisting with other related projects as required.
As the successful applicant, you possess:
a degree from a recognized post-secondary institution in Urban Planning, Urban Geography, or Geographical Information Systems;
a post-graduate certificate in Geographical Information Systems;
a minimum of five (5) years progressive experience in a municipal or private planning environment;
a minimum of two years of progressive experience in Geographical Information Systems;
a thorough working knowledge and understanding of computers and related applications, includingMicrosoft Office Suite (Word, Excel, Access, Outlook), ArcGIS, AMANDA, AutoCAD (v2014) and other related mapping applications;
a demonstrated working knowledge and understanding in the application and development of GIS technologies and the planning process;
working knowledge of SQL and Geodatabases;
the ability to communicate both verbally and in written form in a clear and concise manner;
well‑developed interpersonal skills to establish and maintain effective working relationships and provide mentorship to other staff;
the ability to work both independently and as part of a team;
strong numerical skills with the knowledge to interpret plans and by-laws;
strong research, analytical, reasoning, and problem solving skills;
administrative skills with the ability to prioritize and organize work;
the ability to exercise discretion, judgement and diplomacy; and,
a valid Class "G" Driver's Licence maintained in good standing with access to a vehicle.
Salary: $55,710 - $69,651 per annum (Band B)
Hours: Monday to Friday – 8:30 a.m. to 4:30 p.m.
Application Deadline: Friday, February 16, 2018
Application Instructions: To be considered for this challenging opportunity, please apply through the Town of Whitby website; www.whitby.ca/employment.
The selection process may include assessment methods to further determine a candidate's knowledge and skills for the position.
The Town of Whitby is an equal opportunity employer and is committed to inclusive, barrier-free recruitment and selection processes and work environments. Please advise Human Resource Services of any accommodations needed to ensure your access to a fair and equitable process. Any information received relating to accommodation will be addressed confidentially.
Acknowledgement will only be forwarded to those applicants who are invited for an interview.
Personal information provided is collected under the authority of The Municipal Act, 2001 and the Municipal Freedom of Information and Protection of Privacy Act.