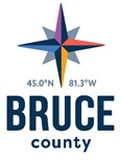 Director, Transportation and Environmental Services
County of Bruce
Bruce County, Walkerton, Ontario Located within two hours of Ontario's major urban centres, Bruce County is a safe, caring, and prosperous community located in Southwestern Ontario, boasting 2,400 kilometers of pristine Great Lakes coastline and a healthy lifestyle free from traffic jams, congestion and a high cost of living. Bruce County is part of a thriving sub-provincial economy with direct access to major North American markets and exports exceeding $50 billion. Bruce County maintains 650 kilometers of roads and bridges through thousands of hectares of natural countryside, and the Transportation and Environmental Services team work hard to keep it open and accessible year round. Hike the path less travelled; breathe in gorgeous sunsets on sandy beaches; surge through forests on two-wheels or splash in a Great Lake! This is Bruce County life after work. Discover a lifestyle that provides endless opportunity for exploration. It will only take you your first day in Bruce County to realize that this is the explorer's natural playground. For more information, please visit the Bruce County website at https://brucecounty.on.ca/

Reporting to the CAO, the Director, Transportation & Environmental Services is the head of the department, leading the planning, design, construction, maintenance, and the administration of the County road system and overseeing county waste management services. The Director is a member of the senior management team, setting and monitoring strategic implementation plans and operational policy. Key accountabilities are below:
Operational/Strategic Planning & Leadership
Serve as a Senior Management Team member and a strategic advisor to the CAO, assisting in the development of strategic goals and providing guidance on the development of corporate policies.
Collaborate and prepare the annual department business plan, oversee the preparation of Committee reports, presenting budgets and quarterly business plan updates at Highways Committee and Council meetings and participating at County emergency plan development meetings and exercises.
Provide guidance and coaching on the completion of all Environmental Assessments, providing alternatives in consultation with local municipal councils and indigenous communities, hosting public meetings, responding to ratepayer inquiries, and identifying preferred solutions. Give overall direction and leadership to design criteria and establish of project budgets for all transportation infrastructure projects.
Provide guidance on priorities for the County Waste Management system and support staff in the delivery of waste management services for the County local municipalities.
People Management
Coach, recruit, support and develop the departmental management team, guiding managers to lead their staff to complete the objectives of maintenance and construction activities detailed in the annual business plan.
Ensure the departmental team maintains relationships with provincial agencies (MNR, MOECC, Conservation Authorities, MNR, MOL, and MTO).
Financial Management
Develop a long-range capital assets transportation infrastructure plan and establish the annual preventative maintenance program for Roads, Bridges, Drainage, Traffic Signals and Signage.
In conjunction with corporate goals and objectives, lead the department to establish the annual prevention and maintenance program for all infrastructure: Roads, Bridges, Drainage, Traffic Signals and Signage.
Required Skills and Experience
University degree in Engineering with professional engineering designation and seven or more years' experience in transportation infrastructure design, construction, operations and maintenance. Strong strategic leadership, communication, business planning, financial management/budgeting and relationship management skills developed in a progressive career in the public or private sector.

To express interest, contact and/or forward your cover letter and resume to:
Patrick Rowan, Partner, Feldman Daxon Partners
45 St. Clair Avenue West, Suite 700, Toronto, Ontario M4V 1K9
Tel.: 416-515-7600 x254
E-mail: prowan@feldmandaxon.com