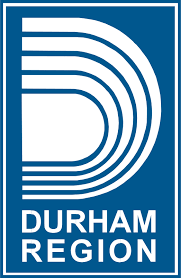 Senior Systems Analyst - FIMS
Regional Municipality of Durham
Reporting to the Manager, FIMS Applications (Projects),
The incumbent will:
Perform application development adhering to best practices and methodologies
Provide a lead technical role during projects on the implementation of new modules and applications, including overseeing technical staff and ensuring projects are implemented within strict timelines and budget
Liaise with management staff from business areas impacted by technology to address and resolve issues, review and assess alternative technical solutions and provide recommendations
Provide technical recommendations to FIMS management team in the utilization of application versions and tools
Provide a lead technical role in the upgrades and support of existing PeopleSoft Enterprise applications including HCM, Financials, Enterprise Learning Management (ELM) and Interaction Hub
Provide technical guidance and leadership to staff to ensure timely issue resolution and technical accuracy to specifications
Review development work and provide a lead role in quality assurance
Implement and ensure technical standards are adhered to
Provide technical opinion on proposed work requests and provide recommendations of alternative technical or functional application solutions
Assist FIMS management team with the planning of projects/tasks
Maintain current knowledge of technology and industry trends
The successful candidate will possess:
A four year degree in Computer Science or equivalent
Project Management Professional (PMP) is an asset
Technical development experience with ERP applications
Working knowledge of PeopleSoft including software development experience with PeopleTools 8.5x, Application Engine, Application Packages, Integration Broker and BI Publisher is an asset
Experience and knowledge with Oracle 11g, SQL, JavaScript, SOA Architecture Concepts, HTML and XML
Knowledge of Operating Systems (Windows), and MicroSoft Office software (Word, Excel, PowerPoint, Visio)
Strong knowledge of the system development lifecycle
Excellent analytical and problem solving skills
Excellent written, verbal and interpersonal communication skills
Strong leadership and organizational skills
Strong project and time management skills with the ability to multi-task
A valid driver's licence and the use of a vehicle
CUPE 1764 Salary Grade 9
This position is with Salary Grade 9 and will be paid at the following hourly rates:
Start: $45.45 - Six Month: $47.98 - Job: $50.50
Conditions of Employment
Proof of education, qualifications and any other job bona fide requirements will be required prior to start date.
External Application Process
Come find a home where exciting and rewarding careers are balanced with your lifestyle. We thank all applicants; however, only those being considered will be contacted. Please apply online (www.durham.ca) no later than midnight on the closing date indicated on the Job Posting.

The Region of Durham is an equal opportunity employer committed to an inclusive, barrier-free recruitment and selection process. If contacted for an employment opportunity and you require accommodation, or if this information is required in an accessible format, please contact us at: RecruitingHelp@durham.ca and a Consultant will provide appropriate assistance pursuant to the Region's Accommodation and Accessibility policies. Please note that resumes should not be sent to RecruitingHelp@durham.ca.
Follow us on Twitter! www.twitter.com/regionofdurham
Like us on Facebook! www.facebook.com/regionofdurham