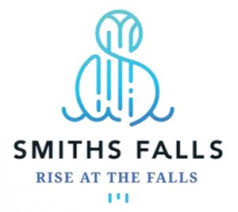 Senior Planner
The Town of Smiths Falls
The Town of Smiths Falls is a vibrant, progressive single tier municipality with a population of 9,000. One of Eastern Ontario's most scenic communities, we are centrally located within an hour of Ottawa, Kingston, Brockville and the US border.
The Town provides a high quality and affordable life for its residents, with beautiful heritage buildings, two theatres, a charming downtown, and world-class museums and recreational facilities. Enjoy our thriving cultural scene with live music, foodie finds, a local brewery, and dozens of community events – all at the heart of the Rideau Canal, Ontario's only UNESCO World Heritage site and a gateway to the region's abundant lakes and waterways.
The Town is accepting applications for one (1) full time Senior Planner
Duties of the position include but are not limited to:
Responsible for reviewing and processing development applications made under the Planning Act and other legislation.
Prepares and presents professional planning advice, research, reports and recommendations to Council.
Administers and enforces land use planning procedures and policies.
Provide information, interpretation, advice and opinion regarding planning, growth and development issues to the public, agencies, municipal staff, consultants, committees and councils.
Oversee and direct planning processes (including official plan amendments, zoning by-law amendments, subdivisions / condominiums, site plans, consents, minor variances, interim control by-laws, etc.) including the preparation of notices, by-laws, reports, agreements, etc.
Prepares site plan control agreements and coordinates the review of site plans with internal departments and outside agencies.
Responsible for the preparation of the Planning budget and monthly monitoring of the same.
Minimum qualifications:
University degree in a Planning Program or a related discipline.
Registered Professional Planner designation from the Ontario Professional Planners Institute, or must agree to obtain designation within a time frame mutually acceptable to the Employer.
A minimum of three years of land use planning experience, preferably within a municipal planning environment.
Demonstrated excellent verbal, written (including report writing), presentation and related communication skills.
Excellent research, analytical, organizational, time management, communication, independent decision making, problem solving and negotiation skills.
Ability to interact harmoniously and diplomatically with the public, development industry, Town departments and elected officials.
Comprehensive understanding of the Planning Act, other relevant statutory documents, Provincial Policy, and planning processes.
Proficiency in Microsoft Office as well as knowledge of basic Geographic Information Systems and mapping.
Valid drivers' license, the use of a vehicle, and the ability to travel as required to fulfill job responsibilities.
Qualified applicants are invited to submit their resume by: Friday February 9th, 2018 at 4:00 p.m. to:
Lynda McKimm
Human Resources Advisor
by email to lmckimm@smithsfalls.ca
We thank all applicants for their interest, however, only those selected for an interview will be contacted.