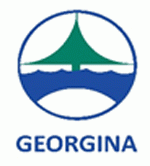 Head of Corporate Service Delivery Excellence
Town of Georgina
Come work with us! Employment with the Town of Georgina offers an opportunity to make a positive difference in our community. We are a progressive, forward-thinking organization focused on continuous improvement, innovation and providing exceptional customer service. We offer a collaborative team environment and an excellent place to take charge of your career.
Position Purpose:
Responsible for the overall strategic direction of the Corporate Strategic Plan providing corporate leadership, functional oversight and strategic direction in the execution of the corporate strategic goals ensuring that Departments have the appropriate environment and resources to respond to the strategic priorities, objectives and initiatives of the Town to meet the needs of internal (staff and departments) and external clients. Provides strategic advice to the CAO and the senior management team on matters affecting corporate performance and the Corporate Strategic Plan and is directly responsible for the leadership, functional oversight and strategic direction of the Corporate Communications Division and the Corporate Strategic Initiatives Coordinator. Is responsible for the strategic direction of organizational continuous improvement and innovation and for the overall organization wide continuous improvement program design and delivery, best practice sharing, to support improved capacity and excellence in corporate performance.
Minimum Qualifications:
Successful completion of a University Degree in Public Administration, Business Administration or related field Minimum five (5) years' experience in continuous improvement including providing facilitation, consultation, advice and recommendations regarding improvement initiatives, project management, and partnership development preferably within a public sector environment including supervisory or leadership experience.
Salary Range: $101,441-$125,310
How to apply: Please forward your cover letter and resume in confidence by December 19, 2017 identifying the job title and ID#2017.149 in the subject line to careers@georgina.ca or in person or by mail to
Human Resources,
Town of Georgina,
26557 Civic Centre Road,
Keswick, ON L4P 3G1

Committed to diversity and a barrier-free environment: The Town of Georgina is an equal opportunity employer committed to an inclusive, barrier-free recruitment and selection process and as we grow, it's important that our workforce reflect the citizens we serve. We respect, encourage, and celebrate diversity. We will accommodate the needs of applicants under the Ontario Human Rights Code and the Accessibility for Ontarians with Disabilities Act (AODA) throughout all stages of the recruitment and selection process. Please advise the Human Resources Office to ensure your accessibility needs are accommodated throughout this process. Personal information collected will be used in accordance with the Municipal Freedom of Information and Protection of Privacy Act for the purpose of candidate selection.

Click Here for a full job description.
We thank all candidates for their interest, however, only those being considered will be contacted.