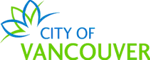 Director, Facilities Operations
City of Vancouver
Location: Vancouver, British Columbia
With a mission to create a great city of communities that care about people, the environment and opportunities to live, work and prosper, Vancouver consistently ranks as one of the world's most livable cities. This reflects the City's track record of balancing exceptional achievements in urban planning and community arts, with the need to address important social challenges, all while working to pursue its goal to become the Greenest City in the world by 2020. With an annual operating expenditure in excess of $1.5 billion and over 10,000 employees, the City of Vancouver has been recognized as one of Canada's top 100 employers and one of BC's top employers.
Reporting to the General Manager of Real Estate and Facilities Management, the Director of Facilities Operations is responsible for the maintenance and operation of civic buildings and facilities. Managing the Facilities Operations Division, the successful candidate will provide strategic leadership and advice to City departments and Boards with regard to facilities operations and maintenance initiatives, service delivery and property management, while ensuring risk assessment and compliance with all applicable regulatory requirements, occupational health and safety standards and City's policies. Determining the optimal operations and maintenance service delivery strategy (including tracking, resourcing and management of outstanding work requests), re-engineering business processes, and leading a culture shift will be key elements of this role.
The ideal candidate is an energetic and empowering people leader who brings leadership experience in facilities and/or asset management in a complex, unionized public or private sector organization. Experience that includes building operations, preventative and demand maintenance, and property management is ideal. As this is a high profile role with significant internal customer interaction, the candidate must have superior interpersonal skills, a customer service ethos, as well as an ability to forge trusting relationships with myriad stakeholders.
To explore this exciting opportunity further, please click here.