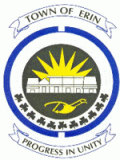 Building & Planning Technician
Town of Erin
The Town of Erin is currently accepting applications for the position of Building & Planning Technician.
This position provides assistance to the Building and Planning Department that is required to help with faster responses to the public. To review and perform initial input of building permits in the system and issue permits to collect fees for the department. To manage and work as a liaison with the County of Wellington planning department, and provide general planning responses to the public.
Position Requirements
Education
• Degree or Diploma in planning/building related field;
• Source water protection training RMO/RMI courses; and
• Ability to read and understand plans, details, specifications and required building construction and civil engineering/architectural drawings.
Experience
• Experience in public administration and/or commercial or legal branches of the planning industry.
• Experience required to apply knowledge and skills in practical terms so that all public services are provided in timely, effective fashion.
• Experience in public administration and/or commercial or legal branches of the building/planning industry.
• Experience in the zoning or planning environment.

The full job description can be found on the Town of Erin website: Erin.ca Interested applicants may submit their resumes to: HR@Erin.ca.
Resumes will be accepted until 4:30pm, Friday, December 15th , 2017.

Hiring will be subject to the successful passing of a Criminal Reference check and verification of education and required certifications.' Information collected will be used in accordance with the Municipal Freedom of Information and Protection of Privacy Act for the purpose of job selection. The Town is an equal opportunity employer. Accommodations are available for all parts of the recruitment process in accordance with the Accessibility for Ontarians with Disabilities Act.