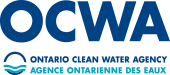 Instrumentation/SCADA Support Operator
Ontario Clean Water Agency (OCWA)
Do you want to be part of a team providing safe and reliable drinking water to thousands of Ontarians each day?
Does the thought of an office job bore you? If you answered yes to these questions, you may be exactly who we're looking for!

Become an Instrumentation/Electrician professional with Ontario Clean Water Agency (OCWA) today!
In this role, you will use your skills to operate and maintain the water treatment and distribution systems within the Lake Huron Primary Water Supply System.
What can I expect to do in this role?
The Ontario Clean Water Agency (OCWA) believes in Our Communities, Our Environment and Our People. As a trusted partner to municipalities, First Nations communities, businesses, governments and institutions across Ontario, we provide our clients with total solutions in water and wastewater. We are dedicated to working closely with our clients to help them build healthy sustainable communities and organizations.
Location: Grand Bend
How do I qualify?
Mandatory
• Completion of instrumentation/electrical technology training program from a recognized institution and or Certificate of Qualifications from the Province of Ontario as an Industrial/Commercial Electrician or equivalent.
• Must have a Grade 12 diploma or equivalent & must possess and maintain a valid Class G driver's licence.
• A lesser qualified candidate may be considered as an underfill minimum Operator-in-Training (OIT), as specified in O.Reg. 128/04 of the Safe Drinking Water Act and O.Reg. 129/04 of the Ontario Water Resources Act.
• Should a successful applicant be employed as an underfill Operator, he/she will be required to write and pass the required OIT certification exams within 90 days from their start date.
• Must be available for overtime and ability to be on-call.
• The successful candidate must be able to respond to on-call within a reasonable period of time.
• The typical hours of work are regular day shifts (7:30 to 16:00)
• Dedicated to following all OCWA Health and Safety policies and other regulatory requirements
Knowledge
• Extensive experience in the installation, maintenance, repair, modification of electrical, electronic and instrumentation equipment.
• Extensive experience with calibration and validation of water quality analytical equipment, pressure, temperature and flow transmitters.
• Extensive experience with SCADA (Supervisory Control and Data Acquisition) software with applied process control automation experience and Building Automation Systems (BAS).
• Excellent knowledge in troubleshooting system operation both through PLC, physical wiring and equipment functions.
• Good knowledge of the Occupational Health and Safety Act and other relevant regulatory and legislative acts, codes, policies, guidelines and procedures related to water and/or wastewater operations and maintenance; health and safety procedures/WHMIS.
• Experience and knowledge of medium voltage (5kv and 600V).
• Good knowledge of water and wastewater treatment facilities.
Skills and Ability
• Ability to use and understand operating and maintenance manuals, drawings, process control narratives and other technical documents.
• Good oral and written communication skills.
• Good document management skills.
• Ability to perform manual labour.
• Ability to work as a team and to take the initiative when required.
What's in it for you?
• Flexible learning and development opportunities.
• Opportunities for career advancement and specialization with the largest provider of water and wastewater services in Ontario.
• Work with the partner of choice for more communities than any other water and wastewater service organization in Ontario for over 20 years.
• Work with an organization committed to innovation and advanced technology.
• A defined benefit pension plan.
• Maternity and parental leave top-up benefits, including for adoptive parents.
• Comprehensive Health Plan.
• Life and Disability Insurance.
Salary Range: $28.70 - $31.20 per hour, plus pay for certification
Additional information:
1 Permanent, 71155 Bluewater Hwy, Grand Bend, West Region

Please apply by e-mail, only, with an application or resume and a covering letter clearly, completely and concisely showing how you meet what we are looking for, and quoting file no. OCWA-139-17-HE (Job ID 115926), by Wednesday, December 13, 2017, to:
Tara Mason
tmason@ocwa.com

Only those applicants selected for further screening or an interview will be contacted.
Ontario Clean Water Agency is an equal opportunity employer We will accommodate your needs under the Ontario Human Rights Code