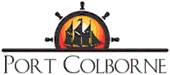 Design Technologist
City of Port Colborne
Full Time Union Position
Due to an internal promotion the City of Port Colborne is seeking a Design Technologist to work within our Engineering Team.
The Design Technologist is responsible for designing and preparing detailed engineering drawings of municipal infrastructure and projects for construction purposes. The detailed drawings are then used by the Design Technologist to calculate cost estimates, using current market prices, to complete the projects, thus providing the basis for the City's annual construction budget.
This position is also responsible for the preparation and issuance of proposals, quotations and tender documents for construction projects, routine services and other major City purchases at the request of various departments.
The Design Technologist is responsible for the creation and review of current design and document standards for the municipality.
When required, the Design Technologist assists the City's Construction Inspector, by resolving any field construction issues, relative to the design. Additionally, this position may be required to perform the duties of the City's Construction Inspector on an as needed basis.
Your post-secondary degree or diploma (minimum 3-year program) in Building, Architectural, Structural, Civil or Survey Technology or an equivalent combination of education and experience is complemented with five years' experience as a Design Technologist with municipal design, engineering and/or construction preferably in a municipal government setting. You are a member or eligible for membership with Ontario Association of Engineering, Technicians and Technologists (OACETT). You also have experience with Microsoft Access and Excel, AutoCAD Civil 3D, and MapInfo or similar applications and work well within a team oriented environment.
Salary: $32.34 per hour plus competitive benefits and pension.
To confidentially explore this exciting and challenging opportunity, please submit your resume and cover letter by December 15, 2017.
City of Port Colborne, 66 Charlotte Street,
Port Colborne, Ontario L3K 3C8
Or by e-mail to: careers@portcolborne.ca
Fax: 905-835-2969
We thank all those who apply, but advise that only those applicants selected for an interview will be contacted. The City of Port Colborne is an equal opportunity employer. Accommodations are available for all parts of the recruitment process. If contacted for an interview, please advise the Human Resources staff of any measures you feel you need to enable you to be assessed in a fair and equitable manner. Information received relating to accommodation measures will be addressed confidentially. Personal information is collected under the authority of the Municipal Act, 2001 (S.O. 2001, c.25) and will be used to select a candidate.