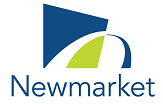 Manager, Asset Management
Town of Newmarket
Development & Infrastructure Commission Requires a Manager, Asset Management
Regular Full-Time (35 hours per week)
Under the direction of the Commissioner, Development & Infrastructure Services, the Manager, Asset Management is responsible for leading the development, implementation and management of the corporate asset management strategy across the corporation; leading the development of an asset management information system; and developing policies, procedures, strategic objectives, performance indicators, risk assessment and lifecycle strategies.
How do I qualify?
Post-secondary degree preferably related to Engineering, Finance and/or Business Administration, accompanied by related significant operational experience and training, plus related experience in asset management or an equivalent combination of education and experience.
IPWEA Professional Certificate in Asset Management Planning.
Class G Driver's license in good standing and a reliable vehicle for use on corporate business.
Due to the responsibilities of this position a Police Information Check satisfactory to the Town is required.
Progressively responsible experience at a senior supervisory level.
Broad knowledge of municipal infrastructure, planning, design, infrastructure rehabilitation and maintenance.
Possesses an in-depth understanding of multi-disciplinary asset requirements to effectively develop and maintain asset policies and valuation methodologies in the operation, maintenance and upgrade of municipal infrastructure.
Thorough understanding of asset management principles as laid out by ISO5500
Thorough working knowledge of the International Infrastructure Management Manual (IIMM)
Thorough knowledge of budget preparation and management.
Strong ability to collaborate, influence, work effectively independently and manage projects/initiatives and staff successfully.
Adept with leading a team of professionals to achieve desired results coupled with excellent developed negotiation/facilitation skills and the ability to present information to varied audiences.
Exercises critical judgement and foresees longer-term implications of recommendations and positions options/approaches that are not readily apparent.
Strong customer service orientation, interpersonal, consultative, problem-solving, analytical, and presentation skills.
Excellent verbal and written communication skills.
Able to organize resources, establish priorities, goals and objectives for projects and initiatives.
Proficient in the use of MS Office (e.g. Word, Excel, PowerPoint and Outlook).
Demonstrated experience in .project management and lifecycle management.
Strong judgement and business acumen to be able to facilitate and lead strategic initiatives/innovation in driving asset management strategies.
Demonstrated knowledge of applicable Asset Management legislation, regulations and engineering standards; working knowledge of local government functions and responsibilities.
Knowledge of applicable legislation, bylaws, legal proceedings and the ability to interpret legislation such as Accessibility for Ontarians with Disability Act (AODA), Municipal Freedom of Information and Protection of Privacy Act (MFIPPA), Occupational Health and Safety Act as well as the Employment Standards Act.
Salary: $93,128 - $116,409
How do I apply?
Please apply online at www.newmarket.ca by 5:00 p.m. on December 15, 2017 quoting the file number 17-142.
The Town of Newmarket is committed to accommodate all applicants in accordance with the Ontario Human Rights Code for all employment activities including the recruitment process. Please no phone calls.