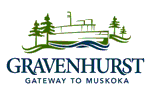 Manager of Human Resources
Town og Gravenhurst
Known as the "Gateway to Muskoka", the Town of Gravenhurst is a progressive growing urban and rural municipality located in the District Municipality of Muskoka, home to 13,000 or more permanent year-round residents and a seasonal population of equal size. Gravenhurst offers a number of opportunities in recreation, leisure, tourism, culinary, culture, heritage, arts, sights, sounds and attractions, making it a great place to live, work and play!
Reporting to the Director of Corporate Services and in collaboration with the CAO and the Senior Management Team, the Manager of Human Resources will lead and implement plans and strategies to achieve the human resource objectives of the Town in the areas of recruitment, staff development/training, succession planning, compensation, pension/benefits, labour relations, staff retention, health & safety and organizational change.
The desired candidate will be a self-starter who has the ability to think and act strategically in a political and community/client service environment, build strong and enthusiastic staff teams, cooperative/collaborative working relationships, internal and external alliances/partnerships, and to champion the mission and values of the Town.
We offer a competitive salary range $79,843 - $90,199 (2017), including a comprehensive employee benefit plan. This is a full-time position, based on 35 hours/week.
The successful applicant will be required to submit a current Drivers Abstract, and a Police Background Check.
To view the complete Job Description including Summary of Desired Qualifications, please visit our website: http://www.gravenhurst.ca/en/yourtownhall/employmentopportunities.asp
Interested applicants should submit their cover letter and resume no later than 4:30 p.m. on Tuesday, December 12, 2017 to:
Corporation of the Town of Gravenhurst
3-5 Pineridge Gate, Gravenhurst, ON P1P 1Z3
Attention: Human Resources
(705) 687-7016 (FAX)
HumanResources@gravenhurst.ca

We thank all those who apply however only those selected for an interview will be contacted.
The Town of Gravenhurst is an inclusive employer. Accommodation is available under the Ontario Human Rights Code.
All information is collected in accordance with the Municipal Freedom of Information & Protection of Privacy Act, R.S.O. 1990, Chapter M. 56