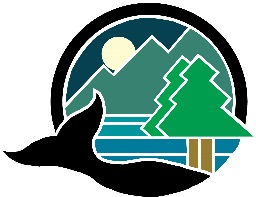 Maintenance Technician Lead Hand (Water)
Regional District of Alberni‐Clayoquot
The Alberni-Clayoquot Regional District is situated in the heart of Vancouver Island; it includes the municipalities of Port Alberni, Tofino, and Ucluelet and the Treaty Nations of Huu-ay-aht, Uchucklesaht, Toquaht and Yuułuʔiłʔatḥ. Six electoral areas encompass the west coasts most dramatic and majestic landscapes.
The Alberni-Clayoquot Regional District operates six community water systems ranging in size from 2 connections to 1,200. There are various water supplies including groundwater wells, surface water and bulk water purchased from the City of Port Alberni.
Under the direction of the Manager of Environmental Services, the Maintenance Technician Lead Hand (Water) assists in the coordination of daily maintenance and operation of the drinking water systems of the ACRD to ensure safe and reliable compliance with industry standards and operating certificates. This position works collectively with all employees and contracted water services of the ACRD to ensure the efficient delivery of quality services.
The complete job description is available at www.acrd.bc.ca.
The ideal candidate will possess:
Commitment to excellent customer service;
Ability to oversee day to day waterworks operations and coordinate contractors and employees;
Skills to ensure compliance with relevant regulations, standards and policies;
Ability to interact with a wide range of stakeholders including Regional Board, staff, community groups, ratepayers, professionals, first nations and all levels of government;
Competency in responding to varied time sensitive demands that will require exceptional multi tasking, delegation and prioritizing capabilities; and
A Level II Water Distribution Operator Certificate.

The successful candidate will be required to be a member of CUPE Local 118 (Alberni-Clayoquot Unit). The rate of pay will be $35.26 per hour based on a 40 hour work week and the ability to carry a pager and respond to after hour emergencies. Benefits are outlined in the CUPE
Collective Agreement.

Qualified applicants are invited to forward their resume by 4:30 pm on Friday, December 15, 2017 to:

Wendy Thomson, Manager of Administrative Services
Alberni-Clayoquot Regional District
3008 Fifth Avenue, Port Alberni, BC V9Y 2E3
E-mail: wthomson@acrd.bc.ca
Phone: (250) 720-2706

We thank all applicants in advance for their interest, however; only those under consideration will be contacted.