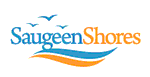 Treasurer / Chief Financial Officer
Town of Saugeen Shores
The Town of Saugeen Shores is the "sun's favourite destination" and consists of the amalgamated communities of Port Elgin, Southampton and Saugeen Township. We are located on the beautiful shoreline of Lake Huron and have a permanent population of 13,700 residents and a large seasonal influx of visitors and cottagers.

The Town of Saugeen Shores is seeking a Treasurer / Chief Financial Officer who will function as the head of Finance for the Town.
Summary of Duties:
As a leader of talented staff, this position provides for the control, management and efficient and effective administration of the financial accounting and data processing functions of the Corporation in the areas of planning and budgeting, accounting, investment and fund management, asset management, tax and water revenue, risk management, payroll and purchasing.
Major Responsibilities:
Ensures staff are motivated, engaged and high performing by demonstrating excellent leadership skills
Performs the statutory duties of the Municipal Treasurer under the Municipal Act and other applicable Acts of the Legislature
Prepares, consolidates and monitors the annual capital and operating budgets
Responsible for the establishment and control of all financial and accounting systems and procedures, including cash flow, investment and trust funds
Monitors the continual updating of the municipal Asset Management Plan
Provides oversight for Accounts Payable, Accounts Receivable, Utility and Tax Billing and Collection and Payroll
Oversees the corporate procurement process and is responsible for establishing a system of purchase orders and the maintenance of inventories of equipment and facilities
Develops long and short term goals and objectives and capital investment and cash management strategies
Creates revenue generation and expenditure reduction plans
Negotiates all investments on behalf of the municipality
Provides support to the CAO and Physician Recruitment Committee
Ensures required insurance coverage is in place for the municipality and oversees the corporate risk management process
Alternate member of the Emergency Control Group and an active participant in municipal Emergency Management planning
Supervises staff and oversees the supervision of all staff within the Finance section
Education and Qualifications:
University degree in Accounting or Business Administration, coupled with a professional accounting designation (CA, CGA or CMA)
Formal training and working knowledge in accounting, bookkeeping, financial reporting, financial formulae and analysis
Significant demonstrated experience in a senior officer capacity, seven to ten years of senior municipal management experience involved with finance, policy development, fiscal planning and supervision of staff in a related municipal/financial environment
Human resource management skills (supervision, managing performance)
A thorough knowledge of financial planning, analytical techniques, management accounting and controls
2017 salary range: $92,452 - $105,059

For a detailed job description, please visit our website at www.saugeenshores.ca/employment

Interested individuals are invited to send their submissions by email by 4:30 pm Friday, September 22, 2017 to the attention of:

Lynn Worsley, Human Resources Officer
Email: lynn.worsley@saugeenshores.ca
(Please note: Interviews are tentatively scheduled for the week of Oct 2–6)
In accordance with the Ontarians with Disabilities Act, 2005, The Town of Saugeen Shores will make every effort to accommodate applicants with disabilities in its recruitment process. If you are contacted for an interview, please advise of any accommodation measures you may require during our selection process. Information received relating to accommodation needs of applicants will be addressed confidentially.

We thank all applicants for their interest, however only those selected for an interview will be contacted