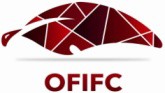 Program Manager
Ontario Federation of Indigenous Friendship Centres (OFIFC)
The OFIFC is an award winning leader in culture-based management providing innovative research, policy, training and community development to 28 Friendship Centres and other urban Indigenous service providers across Ontario. Located in downtown Toronto, the OFIFC engages all levels of government and mainstream agencies.
OFIFC is a purpose-driven organisation which offers unique and challenging work. A rewarding and enriching career awaits if you are skilled at critical thinking, building relationships, take personal accountability for getting things done and enjoy working as part of a team to collaboratively solve problems.
Responsibilities:
Working as part of a team in a fast paced environment where the main responsibility is to manage OFIFC's programs, workgroup and program service delivery.
Qualifications:
Awareness of Indigenous culture;
Post-secondary education in Social Sciences, or related discipline combined with 3 – 5 years' experience in Program Management;
Minimum 2 years' experience at a Supervisory/Management level;
3 – 5 years' experience working within a not-for-profit sector, preferably within an Indigenous organisation;
Excellent interpersonal and management skills including demonstrated ability to lead and motivate staff;
Demonstrated experience in managing complex programs, initiatives and projects with multiple outcomes (includes good time management skills);
Strong listening, oral and written communication skills;
Knowledge of financial management (budgets, program expenditures, etc.);
Must be able to travel to Friendship Centres/Delivery Sites and stakeholder/funder meetings/fora 15 – 20 times per year; and
Criminal Reference Clearance (CPIC) and Vulnerable Sector Clearance are requirements of the employment offer.
If you are interested in qualifying in this role that offers an exceptional compensation package, please send your resume and cover letter to:
Ontario Federation of Indigenous Friendship Centres
Tracy Syrette, HR Manager
219 Front Street East,
Toronto, ON M5A 1E8
Fax: 416.956.7577
Website: www.ofifc.org
Email: hr@ofifc.org
Posting will remain open untill filled. Click here to view full job description : https://ofifc.bamboohr.co.uk/jobs/view.php?id=7
Only those selected for an interview will be contacted