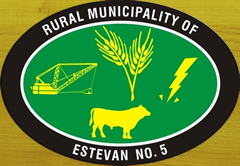 Administrator
Rural Municipality of Estevan No. 5
The Rural Municipality of Estevan No.5 is an actively growing and progressive Municipality in southeast Saskatchewan which surrounds the City of Estevan. The RM has a population of 1,370 residents. Our economy is fed by SaskPower's Shand and Boundary Dam Power Stations and the associated coal mine; as well as petroleum and agriculture industries. The Rafferty and Boundary Dam Reservoirs provide excellent recreational opportunities. The RM is diverse with a wide range of agricultural, country residential, hamlet, recreational, commercial, light and heavy industrial developments.
Position Description:
Reporting directly to Council the Administrator works cooperatively with Council to lead a dynamic team of employees including the Manager of Engineering Services, Manager of Public Works, Assistant Administrator, A/R Clerk and A/P Clerk.
We are seeking an experienced Applicant with a minimum Rural Class "A" certificate of qualification or equivalent experience and qualifications.
Additional information is available at www.rmestevan.ca.
Compensation: The Rural Municipality of Estevan No.5 offers a competitive salary and benefits package based on experience and qualifications.
How to Apply:
Interested Applicants are invited to forward a detailed resume including qualifications, experience, references and wage expectations marked "Administrator" by 4:00 p.m, Wednesday, May 31, 2017 to:
Rural Municipality of Estevan No. 5
#1 322-4th Street,
Estevan SK S4A 0T8
Phone: (306) 634-2222 Fax: (306) 634-2223
Email: rm5@sasktel.net
Only those interviewed will be contacted. All applications will be kept confidential. Thank you to all that apply.