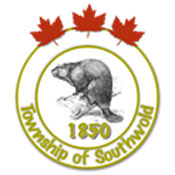 Chief Administrative Officer/Clerk
Township of Southwold
The predominantly rural community of the Township of Southwold has a strong agricultural base and is located in the central part of Elgin County. Incorporated in 1852, the Township includes the development areas of Fingal, Iona, Iona Station, Paynes Mills, Shedden and Talbotville. Our offices are an easy commute from both London and St. Thomas. Our municipal office is located at 35663 Fingal Line, Fingal, ON.
With a total population of approximately 5,000 residents, the Municipality offers beautiful countryside and a wonderful blend of active farms, historic villages and tourism. The Municipality is experiencing significant growth in our development areas. Learn more about us at www.southwold.ca.
Position Description:
Reporting directly to the Mayor and Council, the Chief Administrative Officer/Clerk will be the chief policy advisor to Council and lead a staff of approximately 25 in the effective and efficient operation of the municipality. The successful candidate will also fulfill all statutory requirements of Clerk under the Municipal Act, and Community Emergency Management Coordinator (CEMC) under the Emergency Management and Civil Protection Act.
Qualifications:
The municipality is seeking candidates with the following qualifications:
University Degree or College Diploma in Business or Public Administration or another discipline relevant to municipal operations
Completion of AMCTO's Certified Municipal Officer program is preferred
Training and experience in areas of Residential, Commercial and Industrial Development, Human Resources, Occupational Health and Safety, Municipal Planning and Financial Reporting, would be considered assets
Relevant experience, including at least 3 years in supervisory capacity, with strong knowledge of legislative requirements related to Ontario municipalities
Demonstrated success in consensus and team building, staff development and customer service
Excellent oral and written communication skills and windows-based computer skills
To view the complete job description, please visit: http://southwold.ca/about-us/employment-opportunities
Compensation: The Municipality offers a competitive salary and benefit package with a starting salary commensurate with qualifications and experience.
How to Apply:
To further explore this leadership role, please send a cover letter and resume in a Word document to caoresume@southwold.ca no later than Friday, June 16, 2017. Please specify "Chief Administrative Officer/Clerk" in the subject line. The competition will remain open until a suitable candidate is found.
Thank you for your interest, however only those selected for interviews will be contacted.
In accordance with the Municipal Freedom of Information and Protection of Privacy Act, the information gathered will be used solely for candidate selection purposes only.
The Township of Southwold is an equal opportunity employer. Disability related accommodations are available for all parts of the recruitment process. Applicants need to make their needs known in advance.