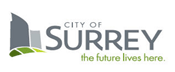 Corporate Security Manager
City of Surrey
In October 2016, the City of Surrey launched a comprehensive Public Safety Strategy, including a variety of initiatives designed to positively impact safety for all citizens of Surrey. The Public Safety department is accountable for citywide security initiatives in alignment with City values, legislative requirements and industry best practices. To advance these efforts the City is seeking a Corporate Security Manger.
Position Description:
Reporting to the Manager, Public Safety Operations, the Corporate Security Manager plans, develops and delivers comprehensive security policies, procedures and standards for the City of Surrey relative to the protection of property, assets, staff and the public (i.e. an Enterprise Security Model). The role collaborates with other specialists in the City with security accountabilities (e.g. Occupational Health and Safety, Risk Management, Privacy, IT Assets, etc.), with facility managers, and with external contractors and subject matter experts. The role also has key accountability for security audits and risk assessments.
Responsibilities:
Key responsibilities of this position include:
The safeguarding of people occupying and using City facilities
Developing and implementing the required programs to ensure the protection of City property from damage, destruction and theft
Ensuring security services are maintained throughout City buildings by contracted security, supported by security monitoring and/or access control systems
Developing, implementing and monitoring a wide variety of safety audits and appropriate risk management plans
Making recommendations and decisions to management that affect the safety and security of staff, visitors and the public and advising on the designs of security systems
Leading the integration of security services and contracts
Ensuring that security best practices are understood and evaluated/implemented by the City
Qualifications:
The successful candidate will have:
Demonstrated ability to develop and implement strategic security practices and policies
Experience working in a consultant based model, with experience leading teams of contract staff
Working knowledge of relevant legislation and statutes including, but not limited to, Criminal Code, Charter of Rights & Freedom, Access to Information, Labour Standards, WCB, Privacy standards, and Private Investigators and Security Agencies Act.
Expertise in the area of industrial security systems including alarms, access control, security management and CCTV
Demonstrated alignment and commitment to the City's core values
This role requires a diploma or degree in a related field, with recent training/education on security best practices and industry standards.
A minimum of 10 years of progressive Security Industry experience in contract and corporate environments, preferably including experience in the public sector.
A Certified Protection Professional status is preferred. An equivalent combination of related education and security industry experience may be considered.
The successful candidate is required to supply a criminal record check along with a copy of their credentials and have a valid BC Driver's License.
How to Apply:
Should you be interested in learning more about this exciting opportunity please contact Carol Robinson or forward your resume, a letter of introduction and the names and contact information for three referees, in confidence, to: cleartalent@hwest.ca.
We will respond to all who express interest.