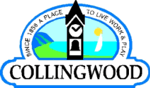 Chief Administrative Officer
Town of Collingwood
Collingwood, with a population of approximately 21,500, is a responsible, sustainable, and accessible community that leverages its core strengths: a vibrant downtown, a setting within the natural environment, and an extensive waterfront. This offers a healthy, affordable, and four-season lifestyle to all residents, businesses, and visitors.
Responsibilities:
Due to a pending retirement, the Town of Collingwood is recruiting for a Chief Administrative Officer (CAO) to lead our team.
The CAO is responsible for exercising general control and management of the affairs of the municipality for the purpose of ensuring the efficient and effective operation of the municipality.
The CAO provides strong leadership and direction to Department Heads to implement Council's decisions, establish administrative practices and procedures to carry out Council's decisions, undertake research and provide advice to Council on the policies and programs of the municipality.
Qualifications:
Candidates must have a thorough working knowledge of relevant legislation, local government functions/responsibilities and thorough knowledge of Council/Committee processes and protocol.
Preferred candidates will be politically astute with demonstrated ability to grasp organizational issues, lead diverse groups toward a common vision and take a participatory approach to management.
Candidates must possess exceptional interpersonal, administrative, communication, report writing, organizational, time management, public relations and supervisory/management skills.
Qualifications include a degree in a relevant discipline, together with a minimum of 10 years experience working as a senior manager in a municipal government environment with experience dealing with union and non-union employees.
Experience as a CAO is an asset.
Compensation: Salary range will be $163,839 to $199,076 per annum and a comprehensive benefits package is also provided.
Note: This is a full-time position. Normal hours of work will be 35 hours per week and flexibility in scheduling is required including availability to work evenings, weekends or holidays to attend Council and/or Committee meetings, special meetings as required/assigned, conferences/events or to respond to urgent situations.
To Apply:
Please refer to the Town of Collingwood website for further position details located at: www.collingwood.ca/humanresources. Interested qualified applicants are invited to forward their cover letter and resume in Word or Adobe formats quoting Job #2017-27 no later than Monday, April 10, 2017 by 4:00 p.m. to:
Melissa McCuaig
Manager, Human Resources
Town of Collingwood,
Box 157
Collingwood, ON L9Y 3Z5
Fax: 705-445-5715
Email: jobs@collingwood.ca