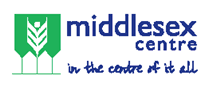 Transportation Engineering Technologist
Municipality of Middlesex Centre
Middlesex Centre is a lower-tier municipality located within the geography of Middlesex County and has a population of approximately 16,000 over an area of 587.22 sq. kilometres. It was formed on January 1, 1998 with the amalgamation of the former Townships of Delaware, Lobo, and London. While predominantly a rural municipality, Middlesex Centre enjoys both urban and rural amenities. With a steady growth rate projected in the next 20 years, Middlesex Centre is a growing municipality ready to welcome both residents and businesses to a sustainable and livable community.
Position Summary:
The Municipality is seeking a qualified, experienced, highly motivated, and result-oriented individual to join our Public Works and Engineering Department for the position of Transportation Engineering Technologist.
Responsibilities:
Reporting to the Director, Public Works and Engineering, this employee is responsible for the coordination, planning, annual reporting, project management, approval, implementation, monitoring, and maintenance of various long-range plans, policies, technical studies, designs, agreements, public consultation, and applications relating to Transportation Division planning, engineering, and operations.
Qualifications:
Post-graduate degree or diploma in a relevant civil engineering field of study
Minimum of five years related experience
Member of the Ontario Association of Certified Engineering Technicians and Technologists
Ability to read and interpret engineering prints, drawings, and survey information
Ability to prepare construction drawings for maintenance of the municipal drainage system
Excellent knowledge of mathematics and survey methods
Thorough knowledge of the Occupational Health and Safety Act, Municipal Act, Highway Traffic Act, Municipal Act, Aggregate Resource Act, Ontario Traffic Manuals, and the MTO's various related transportation applicable regulations.
Superior written, communication, and interpersonal skills
Excellent customer service skills
Operational experience in the transportation industry
Ability to work independently, with third party contractors and consultants, regulated agency officials and staff at all levels
Proficient computer literacy utilizing Microsoft Office Suite (Word, Excel, PowerPoint, Outlook), AutoCAD Civil 3D, and ArcView GIS.
Possess a Class "G" driver license valid in the Province of Ontario with a clean abstract.
Compensation:
Salary range for 2017 is $62,868.00 to $73,554.00 (equivalent to $32.24 to $37.72 per hour) with a 37.5 hour work week and a comprehensive benefits package is included.
To Apply:
To apply for this position, please submit a resume outlining qualifications and experience by 4:00pm on Thursday, March 9, 2017 to:
Brian Lima, P.Eng.
Director, Public Works & Engineering
Municipality of Middlesex Centre
10227 Ilderton Road, RR2
lderton, ON N0M 2A0
Email: lima@middlesexcentre.on.ca
We thank all applicants who apply, but only those applicants to be interviewed will be acknowledged. Personal information is collected under the authority of the Municipal Freedom of Information and Protection of Privacy Act and will be used for candidate selection purposes only.
Middlesex Centre is an equal opportunity employer and is committed to inclusive, barrier-free recruitment and selection processes and work environments. Please advise us of any accommodations needed to ensure your access to a fair and equitable process. Any information received relating to accommodation will be addressed confidentially.