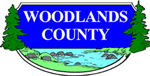 Airport Manager
Woodlands County
Woodlands County is a rural municipality approximately 150 kilometers northwest of Edmonton, Alberta. With an area of 7,668 square kilometers, the county surrounds the Town of Whitecourt, and includes the hamlets of Blue Ridge, Goose Lake and Fort Assiniboine. With a population of over 4,600 people, Woodlands County is a thriving natural playground, welcoming families, businesses and tourists alike to experience and enjoy all there is to offer.
Requirements:
Candidates must have:
5 – 10 years experience managing the daily operations, maintenance and staffing requirements at a certified airport
5 – 10 years experience in airport planning and land development.
5 – 10 years municipal experience in preparing council reports and council presentations
5 – 10 years experience in managing the financial aspects of a certified airport including preparing annual operational budgets, capital budgets and federal aviation grant applications
5 – 10 years experience in operating maintenance equipment required for runway clearing
An intermediate level of understanding and able to useMicrosoft office suite including word, excel, outlook, power point and other software
A current driver's abstract is required for the above noted position.
A minimum class 5 licence with air brake endorsement is required for this position.
To Apply:
A complete job description for the position is available at the Woodlands County Municipal Office in Whitecourt, the Fort Assiniboine Regional Municipal Office and online at www.woodlands.ab.ca Closing date for applications is: Sunday, April 30, 2017.
Interested parties may submit their resumes, including cover letter, noting salary expectations to:
William Lacasse, Director,
Infrastructure Services
Municipal Office
Box 60, # 1 Woodlands Lane
Whitecourt AB T7S 1N3
Telephone: 780-778-8400
Facsimile: 780-778-8402
Toll-free: 1-888-870-6315
Email: william.lacasse@woodlands.ab.ca
Woodlands County thanks all applicants for their interest; however, only those candidates invited for an interview will be contacted.