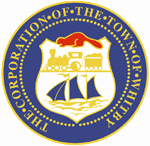 Human Resources Lead
Town of Whitby
Whitby combines a small town atmosphere with the sophistication and amenities of a larger urban centre. Located on the shores of Lake Ontario, Whitby boasts two beautiful heritage downtowns, one of the finest recreational harbours with two marinas, year round sports and recreation activities, parks, trails, beaches and a robust arts and culture scene, all of which are part of the extraordinary amenities that Whitby residents enjoy every day. With a population projected to grow to 200,000 people within the next 15 years, Whitby has an exciting and aspiring future.
Responsibilities:
The Human Resources Lead is accountable to the Chief Administrative Officer for providing high level, strategic leadership to the organization in the areas of: employee and labour relations; compensation and benefits; payroll; HRIS; organizational development; succession planning; health and safety; recruitment, selection and retention; performance management; and, reward and recognition programs.
Qualifications:
As the successful candidate, you will oversee the development of the departmental budget, policies and procedures, as well as innovative, strategic initiatives and opportunities that foster the development, implementation and administration of high quality and timely services. You are an influential leader with a proven record of building strong relationships, engaging staff and developing a positive corporate culture. Your qualifications will include:
a University degree in a related discipline (Human Resources, Business Administration, Industrial Relations, Public Administration or a related field of study);
professional designation as a Certified Human Resources Leader (CHRL);
a minimum of ten (10) years of progressively responsible experience, preferably in unionized environment in municipal government or the broader public sector;
strong knowledge of municipal policies, procedures and applicable legislation and regulations including the Ontario Labour Relations Act, Occupational Health and Safety Act, Workers Safety and Insurance Act, Human Rights Code, Employment Standards Act, etc.
highly developed strategic thinking skills and a proven track record in the implementation of human resources best practices, including developing policies, programs and strategies;
demonstrated leadership skills with the ability to coach, motivate and develop employees;
excellent communication and active listening skills;
the ability to build collaborative partnerships with key stakeholders;
ability to exercise good judgement, critically assess options and make decisions within the context of applicable legislation, policy and collective agreements;
advanced problem solving skills with the ability to influence, negotiate, mediate and resolve conflicts in a professional and competent manner;
ability to identify needs, and initiate, coordinate and simultaneously oversee multiple projects and associated deadlines;
excellent facilitation, presentation, coaching, team building and mentoring skills;
strong computer skills including MS Office; and,
a valid driver's license with access to a personal vehicle.
Salary Range: $121,117 - $142,491 per annum (subject to skills, abilities and qualifications) (2016 Rates)
Hours: Monday to Friday - 8:30 a.m. - 4:30 p.m., plus additional hours as required.
To Apply:
Application Deadline: Monday, March 6, 2017
Application Instructions: To be considered for this challenging opportunity, please quote Posting Reference No.: 17-M002-267. Please fax, mail, e-mail or deliver your confidential application/resume to:
The Corporation of the Town of Whitby - Human Resource Services
575 Rossland Road East, Whitby, ON L1N 2M8
Fax: 905.430.4340
Email: jobs@whitby.ca
The selection process may include assessment methods to further determine a candidate's knowledge and skills for the position.
Acknowledgement will only be forwarded to those applicants who are invited for an interview. Personal information provided is collected under the authority of The Municipal Act, 2001 and the Municipal Freedom of Information and Protection of Privacy Act.
The Town of Whitby is an equal opportunity employer and is committed to inclusive, barrier-free recruitment and selection processes and work environments. Please advise Human Resource Services of any accommodations needed to ensure your access to a fair and equitable process. Any information received relating to accommodation will be addressed confidentially.