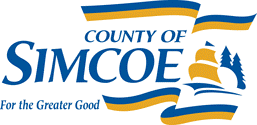 Sustainable Operations Program Supervisor
County of Simcoe
The County of Simcoe is home to many four season attractions, events, and recreational activities that make it a fantastic location to work, live and play.
Position Summary:
The Sustainable Operations Program Supervisor will spearhead and lead the County of Simcoe's Energy Management program including the annual requirements of the Green Energy Act.
Responsibilities:
The position will manage the corporation's move towards sustainable operations, reduced carbon output, increased green procurement, promote renewable energy solutions and will act as the key contact and liaison for all internal and external energy management related inquiries, activities and projects, assisting and advising member municipalities on these same topics as requested. Acting through a collaborative process involving staff, vendors, funding agencies, and consultants, the incumbent is responsible for developing, implementing and maintaining a sustainability program encompassing all areas of the organization, its facilities, operations and culture. This position will also manage the procurement of energy and facility related services, providing support to the Procurement Professional responsible for maintenance, repair and operations.
Position Requirements:
The successful candidate will hold a three year Bachelor degree in a related field such as Mechanical Engineering, Environmental Studies, Property/Facility Economics; in addition to certification as CEM or CMVP (or willingness to acquire such certification). The successful candidate will also possess a minimum of five years' experience in a related field such as facility operations coordinator, or related building/energy management. Familiarity with Green Energy Act and other related legislation is also a requirement.
Compensation Information: $75,239 - $90,188 per annum
** This is a temporary, full time position lasting thirty (30) months in duration, with possibility of permanency at the conclusion of the contract **
To Apply:
To view this job description in its entirety, and apply online, please visit www.simcoe.ca/jobs
Application Deadline: Monday, February 27, 2017.