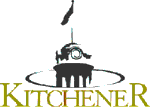 Director of Utilities
City of Kitchener
We are proud of our history and heritage and excited about our future! Kitchener is at the heart of a region that has the skills and capability to create new opportunities for businesses in every sector to thrive and for citizens and visitors to come together to celebrate the arts, sports, leisure and living life to its fullest.
Kitchener is the largest municipality in Waterloo Region. Located in the geographic heart of the region, it is home to 225,000 people. The city features a diverse mix of industry, technology and post-secondary institutions, including the University of Waterloo's new School of Pharmacy and the main campus of Conestoga College. It is also home to the K-W Symphony Orchestra and Centre in the Square, the region's premier performing arts theatre.
The metropolitan area, which includes the neighboring cities of Waterloo and Cambridge, has 507,096 people, making it the 10th largest Census Metropolitan Area (CMA) in Canada and the fourth largest CMA in Ontario. The city is adjacent to the smaller cities of Cambridge to the south, and Waterloo to the north. Kitchener and Waterloo are often referred to jointly as "Kitchener-Waterloo" (K-W), although they have separate municipal governments. Including Cambridge, the three cities are known as "the Tri-Cities".
The Opportunity:
We have an excellent opportunity if you are an experienced leader with a passion for Gas & Water Utility Operations and for building dynamic and creative relationships with your team, peers and internal and external partners.
Kitchener Utilities is one of two utilities in Ontario that is municipally owned. As a division of the Corporation of the City of Kitchener, it has supplied the community with natural gas and water for more than 100 years. As a publicly-owned utility, all profits go directly back into the community.
Responsibilities:
As the Director of Utilities for the City of Kitchener, you will have a unique and exciting opportunity to contribute to the bright future of a dynamic, mid-sized city well-known for its entrepreneurial and creative spirit.
The Director of Utilities position requires a dynamic, seasoned leader with strong political and business acumen, exceptional interpersonal and trust building skills, and the ability to build and support collaborative teams as well as foster strong relationships with elected officials, municipal colleagues and government agencies.
The Director of Utilities provides strategic leadership to a team of approximately 93 staff, with respect to Gas and Water Operations, Gas Supply Operations and Regulations, Asset Optimization and Business Development.
The team is responsible for the day-to-day operation of the Utilities Division, developing and implementing Utilities programs, policies, budgets, rates and strategies that are aligned with council's priorities and corporate strategic direction and regulatory requirements.
Reporting to the Interim Executive Director of Infrastructure Services, within the Infrastructure Services Department, you will oversee the day-to-day leadership and operation of the Utilities Division including all related regulatory compliance; natural gas direct purchase program; large volume customer contracts; natural gas supply, transportation and distribution including rate structures; water distribution including rate structures; rental water heater competitive business including rate structures; gas and water emergencies; construction projects (underground pipe installation and repair); customer service programs; dealer and appliance service programs including rate structures; maintenance and inspection programs.
You will represent the City of Kitchener at the Ontario Energy Board, Ministry of Energy, Ministry of Environment, and Technical Standards and Safety Authority.
You will also participate as a member of the Technical Standards and Safety Authority Natural Gas Advisory Board.
You will also represent the City of Kitchener as the "top management" in regards to the Safe Drinking Water Act.
This role is the highest level of the operating authority that makes decisions respecting the Quality Management System and recommends to the owner respecting the municipal water distribution system.
Your collaborative nature and strong political acumen guide your interactions with your staff, colleagues across the organization and Council.
Qualifications:
You are a proven confident, proactive leader and a strategic thinker who has demonstrated success in a senior management role within the private or public sector preferable in a gas or water utilities environment.
Your exceptional interpersonal skills have earned you a reputation for building a trustworthy, positive, accountable work culture and for developing and inspiring strong management teams and staff.
A model example of exceptional commitment to customer service, you set the standard for a division that strives to provide the highest quality of services to Kitchener citizens.
As a leader and ambassador for the City of Kitchener, knowledge of the impact you can have on helping to build a community and organization widely recognized as a municipal leader on many fronts, ignites your passion – every day.
Having completed your 4 year honors University Education, preferably in Engineering, you also have a minimum of 10 years of relevant Public Sector experience (preferably in the Gas/ Water Utilities sector), extensive construction project management experience, with at least 7 years in a Senior Supervisory level.
You possess strong political and business acumen, exceptional interpersonal skills, and the ability to build and support teams as well as foster strong relationships with elected officials and government agencies.
Note: It is anticipated that shortlisting of candidates will take place around the middle to the end of March 2017 and the interviews are expected to be conducted starting the last week of March 2017.
To Apply:
If interested in exploring this further and for a complete Position Profile, please contact Kartik Kumar, Managing Director at Legacy Executive Search Partners at 416-814-5809, Ext 226 or kartik.kumar@lesp.ca.