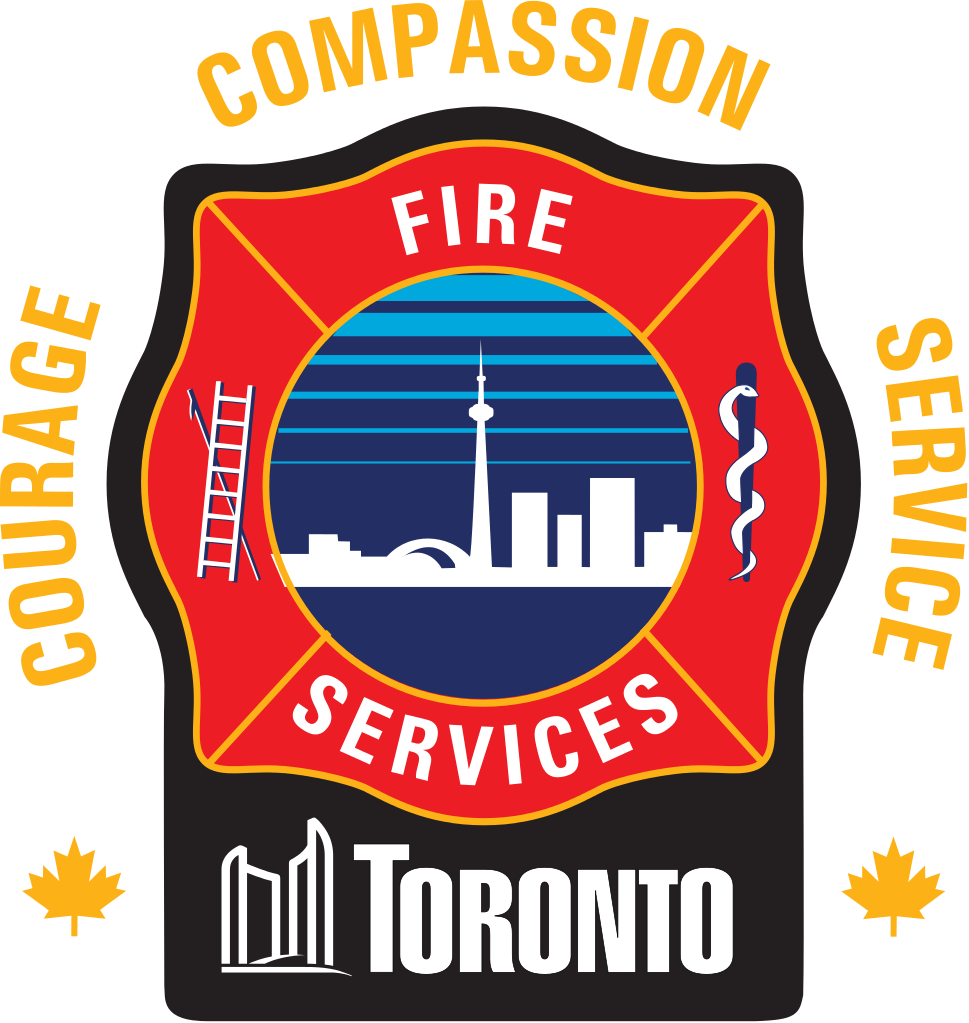 Fire Chief / General Manager
Toronto Fire Services (TFS)
Work for the City you love!
Toronto is Canada's largest city, the fourth largest in North America, and home to a diverse population of about 2.8 million people. Consistently ranked one of the world's most livable cities, we are a global centre for business, finance, arts and culture, and are proud to be the Host City for the 2017 Invictus Games. Join the award-winning Toronto Public Service as Fire Chief / General Manager within our Fire Services Division.
Job Description:
Toronto Fire Services (TFS) is the largest and most complex fire service in Canada. With 82 fire stations and over 3,100 staff, TFS provides the full spectrum of Fire Protection Services to the residents and visitors in Canada's largest city.
Responsibilities:
The Fire Chief / General Manager provides overall direction and strategic leadership to TFS and leads an Executive Management Team that includes five Deputy Fire Chiefs. Reporting to the Deputy City Manager, the Fire Chief / General Manager is both the Division Head for Fire Services and a member of the corporate Senior Management Team. As the Fire Chief / General Manager, you will build strong collaborative relationships with your peers across the Toronto Public Service and work effectively with senior management and City executives to ensure divisional goals, objectives and priorities align with Council priorities. You will also develop and oversee the policy framework and administration of TFS programs, providing strategic advice and guidance to Council, Committees, Task Forces and other stakeholders.
Qualifications:
You are a forward-thinking and transformative senior leader, capable of leading and managing major transformational change and developing and motivating staff to enhance overall divisional performance. As the Fire Chief / General Manager, you will be responsible for leading the implementation of the Toronto Fire Service 2015 – 2019 Master Fire Plan recommendations. Your priorities will include an increased emphasis on fire prevention and public education as well as driving forward technological advancements such as predictive modelling and dynamic staging to maximize effective emergency response coverage and determine the most cost-effective placement of fire resources.
As a senior executive, you demonstrate commitment to diversity and inclusion in TFS and promote a culture of a high-performing organization and continuous improvement through accreditation processes such as the Commission on Fire Accreditation International (CFAI) and Excellence Canada. You will lead and manage the preparation and development of TFS' annual budget and work closely with senior management on the development of City-wide budgets and plans. In this role, you will maintain highly effective, open and collaborative labour relations and provide input into the negotiation process.
The Fire Chief / General Manager is accountable for all aspects of TFS. This includes the delivery of the Heavy Urban Search and Rescue (HUSAR) response and Chemical, Biological, Radiological, Nuclear and Explosives (CBRNE) response teams. An integral part of this position will be to assume the role of Senior Incident Commander for large-scale fires and natural disasters where TFS is the lead emergency response agency, as well as acting in the capacity of Assistant to the Ontario Fire Marshal. You are a competent and capable spokesperson who will effectively represent TFS in various public forums and in managing media relations.
How to Apply:
If this is the next step in your profession al career, visit us online at www.toronto.ca/jobs. To apply online, submit your resume, quoting File #2257821X, by Tuesday, March 7, 2017.
Please note: all applicants are encouraged to provide a valid email address for communication purposes. Applicants may receive written correspondence regarding this job posting directly to the email address provided on their resume or to the one used to set up their Candidate Profile if applying on TalentFlow. As an applicant, it is your responsibility to ensure that you check your email regularly.
The City of Toronto is committed to fostering a positive and progressive workforce that is representative of the citizens we serve. We will provide equitable treatment and accommodation to ensure barrier-free employment. In accordance with the Ontario
Human Rights Code
, the
Accessibility for Ontarians with Disabilities Act
and the
City of Toronto's Accommodation Policy
, a request for accommodation will be accepted as part of the City's hiring process.
If you are invited to participate in an assessment process, kindly provide your accommodation needs in advance. Please be advised that you may be requested to provide medical/other documentation to Human Resources to ensure that appropriate accommodation is provided to you throughout the hiring process.