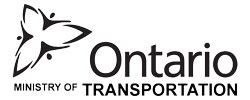 Manager, Service Management and Business Integrity Office
Ministry of Transportation
The Ministry of Transportation (MTO), Road User Safety Division seeks a motivated leader to manage the planning and management of the Road User Safety Programs that align with the objectives and commitments of the Government. For more information on the Ministry of Transportation, please visit our webpage www.ontario.ca/careers.
What can I expect to do in this role?
Reporting to the Director, you will:
Oversee/manage the vendor management and procurement process to support programs, projects/activities related to Road User Safety, including the introduction of innovative technologies to improve program/service delivery.
Manage the development of strategic plans related to province-wide program delivery for the Ministry's Road User Safety Programs which provides support to ministry clients across Ontario.
Ensure effective governance and risk mitigation strategy controls are in place in order to ensure successful service delivery.
Develop provincial communications to guide and support stakeholders on initiatives related to the Road User Safety Programs.
Provide oversight support to programs, including providing input on the development and standardization of accountability agreements.
Build strong linkages with colleagues in the Division, other divisions throughout the ministry and key stakeholders internal/external to the OPS.
Provide leadership, coaching and direction to staff in a complex functional service delivery environment.
How do I qualify?
Leadership:
You have demonstrated experience leading transformational project/program initiatives and leading program development strategies in a complex functional service delivery environment.
You have proven experience in leading strategic program development/revitalization in an operational framework.
You have demonstrated leadership capabilities and are able to successfully develop, motivate and inspire teams in an inclusive and accessible workplace.
Relationship Management:
You have proven experience managing complex relationships which include multiple external stakeholders and have used consultative issues management techniques to build strong linkages with your partners.
You have demonstrated experience communicating complex information that is sensitive to senior leaders/stakeholders and have a keen sense of political acuity.
Job Specific:
You have an understanding of the government's transformational agenda within the Ministry of Transportation, including an in-depth knowledge of the related legislative Ministry Acts and their regulations.
You have demonstrated experience with strategic project/program planning/development and revitalization in a functional service delivery framework.
You have demonstrated experience with financials, funding models, cost analysis, vendor procurement and contract management, including transfer payments.
Location: Toronto – Temporary up to 18 months
Salary Range: $99,005 - $113,156 per year
Please apply online, only, by Thursday, February 23, 2017, by visiting http://www.gojobs.gov.on.ca/Preview.aspx?Language=English&JobID=104787. Please follow the instructions to submit your application, and indicate in which position(s) you are interested. Faxes are not being accepted at this time.
If you require accommodation in order to participate in the recruitment process, please contact the Executive Talent Search Unit at
careersexecutive@ontario.ca
. Only those applicants selected for an interview will be contacted.
The Ontario Public Service is an inclusive employer. Accommodation will be provided in accordance with Ontario's Human Rights Code.