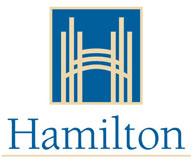 Manager of Transit Operations
City of Hamilton
Hamilton. A city of progress.
At the City of Hamilton, our vision is "to be the best place in Canada to raise a child and age successfully." With our rich history, culturally strong and diverse communities, blend of urban and rural attractions, and ideal location in the heart of the Golden Horseshoe, Hamilton is a vibrant community of neighbours. We are also a leading employer, with many opportunities to grow and excel. We invite you to share in our vision as part of the Transit Services Division in the Public Works Department.
Job Description:
This is a pivotal leadership role within the City of Hamilton as it moves forward with a transit strategy that combines local public transit solutions with a major LRT initiative to meet the needs of over 20 million passengers each year. Are you up to this exciting challenge?
Responsibilities:
Reporting to the Director of Transit, you will lead by example to promote a service-oriented, positive workplace culture aligned with the corporation's culture pillars, through a multi-functional workforce delivering services to the public and internal clients. A champion of best practices in all things transit, you will foster integration within Transit Operations through cross-functional and cross-program initiatives, establish and achieve departmental goals and objectives, and ensure the effective use of financial and staff resources and the timely, cost-effective delivery of quality, customer-focused services. You will evaluate and report on service, financial, administrative and staff performance against internal and external benchmarks, and design and implement strategies to improve overall effectiveness and efficiency of policies, programs and services.
Qualifications:
The innovative Manager of Transit Operations we seek will be a results-oriented operations leader and a big-picture thinker, with a proven track record of staff delegation, development and empowerment, long-term visioning, effective strategic and operational planning, and implementation of sustainable change. You have a degree or diploma in Business Administration or a related discipline, or significant related, progressive management experience, and are conversant with operational programs and services in a similar unionized business environment. You can articulate a vision and inspire others, work strategically and effectively with operational management in identifying and meeting organizational development and operational performance needs, and build productive relationships with a multitude of stakeholders while successfully balancing diverse interests and priorities.
For full details and To Apply:
If you are interested in working alongside a dedicated team that's contributing to the well-being of Hamilton's residents, please visit www.hamilton.ca/careers for details on this Transit Operations Manager position and to apply online. Alternatively, you may send your resume, by Wednesday, March 1, 2017, quoting Job ID #12385, to:
Staffing/Workforce Planning Specialist,
Human Resources, c/o City Hall,
71 Main Street West,
Hamilton, ON L8P 4Y5.
Fax: 905-546-2650.
In person: Standard Life Building, 120 King Street West, 9th Floor, Hamilton.
The City of Hamilton values the diversity of our workforce and the knowledge of our people. We thank all who have applied; however, only those under consideration will be contacted.
The City is an equal opportunity employer that is committed to inclusive, barrier-free recruitment and selection processes. If contacted for an employment opportunity, please advise Human Resources if you require accommodation.