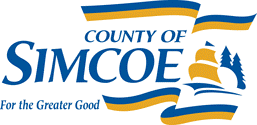 Director, Human Resources
Simcoe County
The Corporation of the County of Simcoe is one of the largest employers in the County of Simcoe with 1,600 employees providing a variety of specialized services to County residents and staff. Home to many four season attractions, events, and recreational activities, the County of Simcoe makes for a fantastic location to work, live and play. With its many forests and miles of shoreline, the County of Simcoe has numerous golf courses, ski hills, snowmobile, hiking and biking trails and fresh water lakes. The County of Simcoe is truly a place for all seasons.
Position Summary:
Reporting to the General Manager, Corporate Performance, the Director of Human Resources will provide a high level of strategic leadership for all Human Resources activities including labour relations, compensation and benefits, HRIS, payroll, corporate training and development, succession planning, health and safety, accessibility, and recruitment. The Director will oversee the development of the HR budget, policies and procedures, as well as innovative HR strategic initiatives and opportunities that foster the development, implementation and administration of high quality and timely HR services, enabling the County to be an innovative and attractive employer.
Position Requirements:
The successful candidate will hold a degree in Human Resources Management, Industrial Relations, Business or related field or equivalent, along with a CHRL or CHRE designation (or are eligible to achieve). As well, the successful candidate will bring at least 8 years' experience in progressively responsible, related positions plus 3 years of senior management experience in a large, unionized complex organization within the public and private sectors. Experience leading negotiations and demonstrated leadership skills are required.
Compensation Information: $131,059 – 156,312 per annum
To Apply:
To view this job description in its entirety, and apply online, please visit www.simcoe.ca/jobs Apply before the closing date of Friday, March 3, 2017.