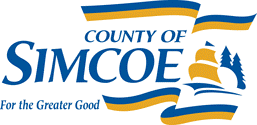 Director, Information Technology
Simcoe County
The Corporation of the County of Simcoe is one of the largest employers in the County of Simcoe with 1,600 employees providing a variety of specialized services to County residents and staff. Home to many four season attractions, events, and recreational activities, the County of Simcoe makes for a fantastic location to work, live and play. With its many forests and miles of shoreline, the County of Simcoe has numerous golf courses, ski hills, snowmobile, hiking and biking trails and fresh water lakes. The County of Simcoe is truly a place for all seasons.
Position Summary:
The Director of Information Technology is responsible for setting the strategic direction of IT infrastructure, applications and services, while ensuring alignment with corporate-wide business objectives and priorities. Develop professional, technical and advisory IT services along with appropriate policies to support secure and efficient access by stakeholders. Undertake budgeting, procurement and management of staff resources in accordance with the policies of the County and applicable legislation.
Position Requirements:
The successful candidate will have highly developed knowledge of IT Project Management obtained through a degree in Computer Science or equivalent. They will also have a highly developed understanding of current hardware and software trends and issues. Bringing forward at least 8 years experience in progressively responsible IT positions, as well as a minimum of 2 years experience as Director of IT or in a similar position with extensive project management experience. As well, the ideal candidate will have exemplary leadership skills and the ability to lead teams in complex technical IT solutions.
Compensation Information: $131,059 – 156,312 per annum. This is a permanent Full-Time position.
To Apply:
To view this job description in its entirety, and apply online, please visit www.simcoe.ca/jobs Apply before the closing date of Friday, March 3, 2017.