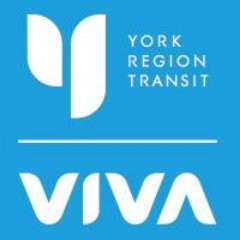 Director, Transit Operations
York Region Transit/Viva
YOU WILL SERVE A GROWING, DIVERSE POPULATION OF OVER ONE MILLION CITIZENS
One of Canada's most demographically and environmentally diverse regions, York Region stretches from the City of Toronto in the south to Lake Simcoe in the north, and is home to businesses that range from family farms to the largest high tech companies in the country.
Composed of nine municipalities, York Region is one of Canada's fastest growing areas, with a population that is expected to grow to 1.5 million people by the 2031. As a transportation professional, York Region Transit (YRT/Viva) offers an extraordinary opportunity to set regional transportation benchmarks within its 1,776 square kilometers. This progressive organization is a key component in the Region's long range Transportation Master Plan.
Responsibilities:
Reporting directly to the General Manager, YRT/Viva, you will lead in the overall administration, budget development, contract oversight, and continuous improvement of the Region's bus rapid transit, conventional and para-transit services.
You will oversee the operation and maintenance of the entire system including transit capital assets, fleet and facilities.
Your mission is to provide the highest quality public transit, bus rapid transit and para-transit services to support the economic vitality, environmental sustainability and health of the community.
You would focus on goals aligned with key corporate and departmental strategic plans that would see the expansion of the YRT/Viva system.
Ridership growth, implementing innovation and technologies that promote environmental sustainability and improve the traveller experience, are all vital components of this position.
In response to a fast growing population, you will lead strategic planning activities such as: PRESTO fare agreements and cross-boundary service integration in the Greater Toronto and Hamilton Area.
Establish service priorities and core services based on continuous internal and external performance reviews, environmental assessments, best practices and optimization of resources.
Qualifications:
With your degree in business administration, transportation or related field, you have spent the past seven years excelling in municipal or public transit service delivery.
Given your experience in public transportation, service delivery, project management, financial and human resource management, you are well-positioned to take on Canada's fastest growing transit authority.
To Apply:
To explore this exciting opportunity further, please contact Margaret Vanwyck in Odgers Berndtson's Toronto office at 416-366-1990 or submit your resume and related information online at: www.odgersberndtson.com/en/careers/13898
York Region is an equal opportunity employer. In accordance with the Accessibility for Ontarians with Disabilities Act, 2005, upon request, accommodation will be provided by both Odgers Berndtson and York Region throughout the recruitment, selection and/or assessment process to applicants with disabilities.