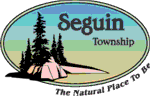 Public Works Operations Coordinator
Township of Seguin
The Township of Seguin is a thriving municipality located in cottage country, 2 hours north of Toronto along the Highway 400 corridor. Seguin is home to 4,280 permanent residents that seasonally rises to over 15,000 residents during the summer months. With 186 lakes of all sizes and the pristine beauty and tranquility of our natural environment, the Township of Seguin is truly "The Natural Place to Be".
Job Description:
The Township of Seguin is seeking a highly motivated and qualified individual with strong communication skills to fill the position of Public Works Operations Coordinator. Reporting to the Director of Public Works, the Operations Coordinator will supervise the day to day operations of the Public Works department, including the maintenance of roads, fleet, waste operations and capital projects.
Responsibilities:
Provides strong leadership inspiring a positive and inclusive work place environment.
Assists the Director of Public Works in the implementation of department policies and procedures, including interviewing, hiring, performance appraisals, vacation schedules and budget preparation.
Recommends training and education opportunities for staff and applies Health and Safety strategies to the workplace. Ensures health and safety practices are implemented.
Responds to public inquiries.
Supervises and inspects public works projects to ensure established quality and safety standards are maintained.
Compiles and prepares work orders for required roads maintenance activities with Lead Hands. Follow up and provide guidance to work teams.
Oversees inventory and maintains records of equipment, supplies and vehicles and ensures that equipment and vehicles are safe and ready for service.
Supports the Lead Hands with staffing, administration and infrastructure maintenance.
Actively participates and assists with winter control activities (i.e. Plowing and patrolling operations) as needed including weekend work.
Investigates requests for driveway entrance permits and makes recommendations.
Liaises with other Seguin departments, utility representatives and other Municipalities.
Qualifications:
A diploma or degree in Civil Engineering Technology or related field. Job experience may be considered in lieu of education.
5 years of construction management/supervision in private or municipal construction.
Heavy equipment fleet management and logistics experience.
Solid mechanical knowledge.
Strong customer service and problem-solving abilities with excellent verbal and written communication skills
Proficient in the use of Microsoft Office (Word, Excel, Powerpoint).
Experience using Geographic Information Systems.
Key candidate characteristics: organized, calm, collaborative, rational, people person.
Salary will be commensurate with qualifications and experience.
To Apply:
For a detailed job description please visit www.seguin.ca. Please address your resume and covering letter to the attention of: Christine Dixon, Deputy Treasurer, cdixon@seguin.ca by Monday, February 27, 2017 at 9:00 a.m. We thank all applicants for the interest however, only those being considered for an interview will be contacted.
Township of Seguin
5 Humphrey Drive,
Seguin, ON P2A 2W8
Phone 705-732-4300
Fax 705-732-6347
The Township of Seguin is committed to diversity and inclusivity in employment and welcomes applications from qualified individuals of diverse backgrounds. In accordance with the Accessibility for Ontarians with Disabilities Act, 2005 and the Ontario Human Rights Code, the Township of Seguin will provide accommodations throughout the recruitment, selection and/or assessment process to applicants with disabilities. If selected, please inform our office of the nature of any accommodation(s) that you may require in respect of any materials or processes used to ensure your equal participation. In accordance with the Municipal Freedom of Information & Act; Protection of Personal Privacy Act, personal information collected will only be used for candidate selection.