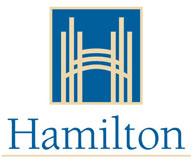 Senior Project Manager, Urban Renewal
City of Hamilton
Hamilton. A city of progress.
At the City of Hamilton, our vision is "to be the best place in Canada to raise a child and age successfully." With our rich history, culturally strong and diverse communities, blend of urban and rural attractions, and ideal location in the heart of the Golden Horseshoe, Hamilton is a vibrant community of neighbours. We are also a leading employer, with many opportunities to grow and excel. We invite you to share in our vision as part of the Economic Development Division in the Planning & Economic Development Department.
Job Description:
This full-time, permanent position is a great career opportunity for an experienced, qualified Professional Planner who is interested in managing downtown revitalization planning projects, and comfortable consulting with appropriate internal and external stakeholders.
Responsibilities:
As Senior Project Manager, Urban Renewal, you will provide professional strategic planning services related to urban revitalization by initiating and managing related projects and initiatives.
You will prepare and supervise the implementation of special projects, studies and strategies as they relate to urban design visions, secondary plans, and nodes and corridors.
Reporting to the Manager, Urban Renewal Section, Economic Development Division, you will also provide expertise in research and planning projects on issues affecting the urban areas.
Qualifications:
The following profile makes you uniquely qualified for the role of Senior Project Manager, Urban Renewal:
You bring at least five (5) years' progressively responsible and diverse experience in land use planning, including the development of Secondary Plans and/or nodes and corridors plans and supporting policies.
You hold a bachelor's degree in Urban and Regional Planning or a related discipline that would provide you with an in-depth technical understanding of current and new planning trends and requirements related to Secondary Planning for nodes and corridors, as well as the skills to translate the trends and requirements into practical policies and planning documents.
You have Full Membership in the Canadian Institute of Planners (MCIP) and in the Ontario Professional Planners Institute (OPPI).
You combine a thorough knowledge and understanding of Provincial statutes and regulations such as the Planning Act, Municipal Act, Environmental Assessment Act, Heritage Act, Official Plan and Zoning By-law, with knowledge of Federal, Provincial and Municipal political and administrative decision-making procedures and processes.
With your excellent negotiation, mediation and interpersonal skills, including written and verbal communication skills, you have the ability to converse effectively with varying levels of staff, including Councillors, representatives of other levels of government, senior management, peers, staff and the public.
Your excellent critical thinking, evaluation and analytical skills are reflected in your ability for long-term visioning and strategic thinking.
You can work both independently and in a team setting, and lead professional and technical team members.
Salary Range: This permanent, full-time position offers a salary range of $46.605 to $54.507 per hour (based on a 35-hour work week schedule).
To Apply:
For full details and to apply:
If you are interested in working alongside a dedicated team that's contributing to the well-being of Hamilton's residents, please visit www.hamilton.ca/careers for details on this Senior Project Manager (Urban Renewal) position and to apply online. Alternatively, you may send your resume, by Wednesday, February 22, 2017, quoting Job ID #12366, to:
Staffing/Workforce Planning Specialist,
Human Resources, c/o City Hall,
71 Main Street West,
Hamilton, ON L8P 4Y5.
Fax: 905-546-2650.
In person: Standard Life Building, 120 King Street West, 9th Floor, Hamilton.
The City is an equal opportunity employer that is committed to inclusive, barrier-free recruitment and selection processes. If contacted for an employment opportunity, please advise Human Resources if you require accommodation.
The City of Hamilton values the diversity of our workforce and the knowledge of our people. We thank all who have applied; however, only those under consideration will be contacted.