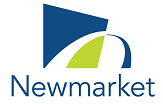 Business Development Specialist
Town of Newmarket
Department: Economic Development
Regular Full-Time (35 hours per week)
Responsibilities:
Under the direction of the Economic Development Officer, the Business Development Specialist is responsible for the coordination and implementation of initiatives contributing to advancing the Town's economic development mandate in alignment with Council's Strategic Priorities, the Economic Development Strategy and the transition to a Smart City by implementing business retention and expansion programs including, inter-municipality and jurisdiction partnerships, various financial incentive programs, and economic development related marketing/communications initiatives.
How Do I Qualify?:
University degree in a relevant discipline such as business, marketing, planning, geography or economics related progressive experience within a municipal economic development setting.
Membership (in good standing) with Economic Development Association of Canada to obtain or working towards professional Ec.D designation.
Excellent project management and organizational skills to manage projects within set timelines and budgetary constraints while setting and achieving clear objectives and outcomes.
Thorough and well developed knowledge of municipal affairs, business principles, real estate as well as geographic and socio-economic characteristics of Newmarket.
Sound judgment and ability to interact with Newmarket business leaders to support economic development programs as part of the corporate calling program.
Advanced knowledge and experienced in developing funding initiatives; land use planning and website maintenance.
Advanced knowledgeof computer programs such as Microsoft Word, PowerPoint, Outlook, Access, Project web based tools (e.g. Microsoft Sharepoint) and database software applications
Effective verbal and written communication skills, including well developed interpersonal skills; strong motivating/influencing skills and ability to work with a diverse group of individuals and business community leaders.
Proven negotiating, administrative, reasoning, research, implementation of various marketing tools and tactics, and analytical and problem-solving skills.
Willingness to work/attend meetings outside of normal working hours.
Class "G" Driver's License in good standing with reliable vehicle for use on corporate business.
Ability to deal effectively and discreetly with all levels of staff, members of Council and the public.
Knowledge of applicable legislation, bylaws, legal proceedings and the ability to interpret legislation, but not limited toAccessibility for Ontarians with Disabilities Act (AODA), Municipal Freedom of Information and Protection of Privacy Act (MFIPPA), Occupational Health and Safety Act.
Core Competencies:
Demonstrates a Service Orientation: Demonstrates a service orientation and strives to meet customer needs
Focus on Results: focuses on persevering to achieve results
Salary Range: $72,933 - $91,165/year
How Do I Apply?:
Please apply online at www.newmarket.ca by 5:00 p.m. on Wednesday, March 1, 2017 quoting the file number 17-30.
The Town of Newmarket is committed to accommodate all applicants in accordance with the Ontario Human Rights Code for all employment activities including the recruitment process. Please no phone calls.