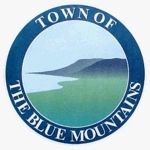 Plans Examiner
Town of the Blue Mountains
The Town of The Blue Mountains is a growing and progressive, four-season community with stunning natural features, including the Niagara Escarpment, Beaver Valley and the Georgian Bay shoreline, accompanied by the various recreational activities and experiences they afford. We are seeking to fill a new permanent, full-time position of Plans Examiner in our Planning & Development Services Department.
Advantages of The Blue Mountains include excellent quality of life, endless opportunities, the amenities of a complete community and proximity to the Greater Toronto Area, come join us…
Department: Planning & Development Services
Position Overview:
Reporting directly to the Manager of Building & Bylaw/Chief Building Official, the successful candidate will carry out plans review for residential projects to ensure compliance with the Building Code Act, Ontario Building Code, Sign By-law and other applicable law consistent with established policies, practices and procedures as directed by the Chief Building Official.
Required Knowledge, Skills & Experience:
3 year post-secondary diploma in Architectural or Engineering Technology or approved equivalent.
Certification and registration as a Certified Building Code Official in the Ontario Building Officials Association (OBOA)
Certification and registration as a Certified Engineering Technician or Applied Science Technologist with the Ontario Association of Certified Engineering Technicians and Technologists (OACETT).
Minimum of 3 years of Ontario Building Code inspection/plan examination experience.
Information for Interested Candidates:
A detailed job description and instructions on how to apply are available on the Town's website, www.thebluemountains.ca under Local Government – Career Opportunities. The submission deadline for applications is 4:30 PM on Friday, February 24, 2017.
Salary Range: $50,521.75 - $62,040.89 (2016 Rate)
We thank all candidates for their interest; however only those selected for an interview will be contacted.
In accordance with the Ontario Human Rights Code and the Accessibility for Ontarians with Disabilities Act (AODA) please advise the Human Resources Department to ensure your accessibility needs are accommodated throughout this process. Personal information provided by the applicants is collected under the authority of the Municipal Act, 2001 and will be used for the purpose of candidate selection.