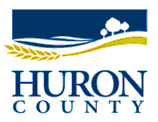 Economic Development Officers
Huron County
One (1) Permanent position and One (1) Contract position to December 31st, 2017 (with the possibility of an extension)
The County of Huron, known as "Ontario's West Coast," is a mosaic of vibrant communities along the shores of Lake Huron. The County has a population of 60,000 people. Amidst pastoral and marine scenery, the County's economic strengths are agriculture, manufacturing and tourism.
Position Description:
The Economic Development Department requires 2 Economic Development Officers who will foster business and economic growth in Huron County. This role requires a team player that is motivated, can build strong partnerships and is constantly pursuing opportunities for growth. Solid experience in development and working with multiple stakeholders at once in an outcome driven environment is preferred. This is a key position within the County Economic Development Department. A creative thinker with excellent problem solving skills will thrive in this position.
Roles and Responsibilities:
Pursue business expansion, investment and other growth opportunities within County
Act as one stop shop for business community in Huron County on items related to development
Provide advice, support and assistance to businesses
Act as a liaison to guide potential investors through County development process
Dedication to learning about Huron County businesses and staying attuned to their needs
Develop strong relationships with Huron County business community, County stakeholder groups and other levels of government
Assist partner municipalities to achieve development goals as laid out in their strategic plans as requested
In conjunction with senior management, develop an annual work plan with clear measurements
Qualifications and Education Requirements:
University Degree in a relevant program OR a combination of education and work experience
Certificate or diploma in Economic Development
Background in Economic Development or Business Development involving significant experience with and management of development efforts
Knowledge of and interest in business development & good understanding of regional economic strengths
Knowledge of agricultural economics and business
Implementation of economic/business development activities
Knowledge of and network to Government Programs
Understanding of municipal planning role, function and legislation
Preferred Skills:
Excellent interpersonal skills
Visionary
Self motivated
Understands and appreciates outcomes and measured results
Knowledge of supply-chain oriented development
Ability to work independently and as a contributor to a small team
Experience with Microsoft Office, online databases and customer resource management software
Travel is required for this role, access to a vehicle is needed
To Apply:
Please email your letter of application and resume in one PDF document by 12:00pm, Friday, February 24, 2017 to humanresources@huroncounty.ca
The Corporation of the County of Huron
Human Resources
1 Courthouse Square
Goderich, Ontario N7A 1M2
Only those individuals selected for an interview will be contacted. Information is collected solely for the purpose of job selection under the provisions of the Municipal Freedom of Information and Protection of Privacy Act.
The County of Huron is an equal opportunity employer. Accessibility accommodations are available for all parts of the recruitment process. Applicants need to make their needs known in advance.