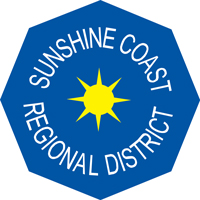 General Manager, Infrastructure Services/Regional Engineer
Sunshine Coast Regional District (SCRD)
New Year – New Opportunity! Are you ready for a change? A new leadership opportunity? Maybe a new place to call home? It's the start of a new year and a great time to look forward to the year ahead and all that it has to offer.
Known for its mild winters, beautiful surroundings, arts, culture, and friendly people, the Sunshine Coast is a preferred tourist destination and a great place to live. A short ferry ride from West Vancouver, this thriving community of about 30,000 residents is situated on a peninsula between Howe Sound and Jervis Inlet in the traditional territory of the Sechelt and Squamish First Nations.
Competition # V1005
Position Description:
The Sunshine Coast Regional District (SCRD) is inviting qualified individuals to apply for the recently vacated position of General Manager, Infrastructure Services/Regional Engineer.
Responsibilities:
This is a full-time, exempt senior management role reporting to the CAO, and responsible for planning, co-ordination and control of the activities and business affairs of the Infrastructure Services department that includes water treatment, supply and delivery; waste water collection and treatment; transit; fleet maintenance; solid waste management, waste diversion and refuse collection; corporate and community sustainability.
Qualifications:
As the ideal applicant, you are an effective communicator and collaborator with the proven ability to inspire, strengthen, mentor, and empower a high-performing team.
A warm, personable, and ethical professional, you conduct yourself with integrity and diplomacy even under pressure.
You possess strong analytical, problem-solving, and decision-making skills, and you are able to accurately interpret financial statements and other statistical data and to produce and present detailed reports, including budgets, to a Board of Directors.
Along with your bachelor's degree in Engineering, you are registered as, or eligible for registration as, a Professional Engineer (P. Eng.) with the Association of Professional Engineers and Geoscientists of B.C.
Completion of post-secondary education in public or business administration is desirable.
You have at least ten (10) years of increasingly responsible relevant experience, preferably inclusive of experience in local or regional government.
You also have considerable experience in project management, public consultation processes, and in the development and administration of capital and operating budgets.
The SCRD offers a competitive salary and a full benefit package commensurate with experience. This is a full-time, exempt position.
To Apply:
To apply for this position, please include a current resume and a cover letter quoting the competition number, and submit in confidence to:
Gerry Parker, Senior Manager, Human Resources via email at: employment@scrd.ca by the closing date & time: 4:30 pm on Friday, February 24, 2017.
Applications may also be mailed or dropped off in person to the administration office to the attention of:
Human Resources,
1975 Field Road,
Sechelt, BC, V0N 3A1
Fax: 604-885-7909.
A complete job description is available on the SCRD website at www.scrd.ca/employment .
We thank all candidates for their interest; however only those selected for interviews will be contacted.