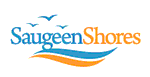 Geographic Information Systems (GIS) Technologist
Town of Saugeen Shores
The Town of Saugeen Shores' Department of Public Works and Engineering is seeking a GIS Technologist who will be responsible for a broad range of GIS-related duties within a municipal government setting.
Permanent Full Time Position
Qualifications:
The ideal candidate shall possess the following:
A post-secondary diploma or degree in GIS or a related discipline with a minimum of 5 years working experience
Good oral and written communication skills
Ability to establish and maintain good, effective working relationships with the public, staff and outside agencies
Excellent analytical and problem solving skills
Knowledge of programming (SQL, python, VBScript) and database management of spatial and related data
Competent and familiar with ArcGIS 10 desktop suite of products as well as AutoCAD and MS Office Software
Experience with Spatial Imagery and LiDAR considered an asset
To Apply:
For further information on this position, please visit our website at www.saugeenshores.ca and follow the "Employment" link under the "Town Hall" tab.
We invite qualified candidates to submit their resume, cover letter and transcript by email to jobs@saugeenshores.ca by 12:00 pm on Monday, February 20, 2017. We thank all applicants in advance, however only those selected for an interview will be contacted.