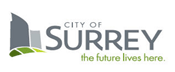 Surrey Newton Guildford (SNG) LRT Project Director
City of Surrey
Looking for a great place to work where your contributions are valued and you can help make a difference in a city of vibrant communities? This is an incredible opportunity to work for one of BC's top employers for six consecutive years and to contribute to the exciting evolution of the City of Surrey!
Surrey is set to be the most populous city in BC by 2041 and the Light Rail Transit project will help shape and focus this growth along the LRT corridors. With a capital cost of over $1B for the first phase of the project, this will be the largest capital project in our City's history. Phase 1 will not only comfortably and efficiently transport over 18 million passengers per year, but will also transform Surrey into connected, complete and livable communities. Reporting to the General Manager, Engineering, and working work across internal and external stakeholders, the Surrey Newton Guildford (SNG) LRT Project Director will lead and implement the City Council's LRT (Light Rail Transit) vision for Surrey's residents and businesses through City projects and in partnership with TransLink and other senior governments.
Qualifications:
The successful candidate will have a Bachelor's degree and/or Technical Diploma in engineering, planning and/or a related discipline (or a combination of education and experience). The successful candidate will have ten years of progressively responsible experience in large-scale transportation projects that require technical skill and political acumen, experience on a LRT project is an asset. The role requires excellent leadership, interpersonal and communication skills along with extensive knowledge in transportation engineering, traffic management, urban planning and funding as related to major projects.
To Apply:
Should you be interested in learning more about this leadership opportunity please contact Carol Robinson or Paul Phillips at 604.998.4032 or forward your resume, a letter of introduction and the names and contact information for three referees, in confidence, to info@hwest.ca. We will respond to all who express interest.