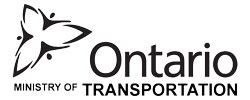 Traffic Specialist
Ministry of Transportation
Consider this challenging opportunity with the Ministry of Transportation to use your traffic engineering and project management expertise to provide leadership in the areas of traffic operations and safety.
What can I expect to do in this role?
In this role, you will:
• Provide technical expertise and leadership to ensure the delivery of high quality traffic engineering services related to the planning, design, construction, corridor management, maintenance and operation of provincial highways of various complexities, for an area within Central Region
• Provide expert technical consultation and advisory services to internal and external clients on traffic engineering issues
Location: Toronto
How do I qualify?
Mandatory:
• You have a valid Class "G" driver's licence
Technical Knowledge:
• You have knowledge of and demonstrated experience in traffic engineering theories, principles and practices related to traffic safety and operations, signing, pavement markings and illumination, traffic control signals and systems, construction staging, traffic impact assessment, traffic data collection, traffic/engineering software, intelligent transportation systems (ITS) and traffic simulation modelling to provide input into planning, design and assessment of traffic impacts and operations
• You have the ability to interpret and apply government policies, procedures and guidelines and relevant legislation and standards related to traffic engineering (e.g. Highway Traffic Act, Ontario Traffic Manuals)
Leadership and Project Management Skills:
• You have project management and group leadership skills (including prioritisation, budgeting, scheduling, coordination and negotiation skills) to manage multiple projects simultaneously and to plan, organise and prioritize project requirements
Communication, Advisory, Presentation, Interpersonal Skills:
• You are able to discuss and convey issues and provide recommendations
• You are able to respond to inquiries and resolve technical issues, prepare reports, project plans and formulate recommendations
• You are able to convince stakeholders to accept alternative solutions to traffic management problems
• You can recommend policies, procedures and systems enhancements
• You are able to establish effective working relationships with project planning teams and consultants
Research, Analytical and Problem-Solving Skills:
• You are able to investigate traffic engineering issues, to assess risks, evaluate options for mitigation, and make recommendations on complex traffic engineering issues
Salary Range: $63,544 - $91,564 per year

Additional information:
1 Permanent, 159 Sir William Hearst Ave, Toronto, Toronto Region
1 Temporary, duration up to 18 months, 159 Sir William Hearst Ave, Toronto, Toronto Region
1 Temporary, duration up to 12 months, 159 Sir William Hearst Ave, Toronto, Toronto Region
How To Apply:
Please apply online, only, by Friday, February 17, 2017, by visiting www.ontario.ca/careers and entering Job ID 103979 in the Job ID search field. Please follow the instructions to submit your application. Faxes are not being accepted at this time.
If you require accommodation in order to participate in the recruitment process, please contact us at
www.gojobs.gov.on.ca/ContactUs.aspx
to provide your contact information. Recruitment Services staff will contact you within 48 hours. Only those applicants selected for an interview will be contacted.
The Ontario Public Service is an inclusive employer. Accommodation will be provided in accordance with Ontario's Human Rights Code.