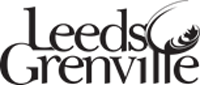 Director of Public Works
United Counties of Leeds and Grenville
Division: Public Works
Competition Number: PW-17-014
Employment Status: Permanent Full-Time
Closing Date: Friday, February 24, 2017 at 4:00 p.m.
Responsibilities:
Reporting directly to the Chief Administrative Officer, the Director of Public Works shall oversee the following departments: Engineering, Roads/Bridges, Forestry, and Planning. The Director shall be responsible for the overall efficient and effective Financial, Technical, Health and Safety management of the portfolio, as well as provide leadership and strategic direction that will align resources to achieve results, implement and manage change as necessary, and ensure that public works services are delivered consistent with applicable legislation and Counties' policies.
To Apply:
For details and to apply, go to 'Job Opportunities' on our website under www.leedsgrenville.com/careers. Applications completed on-line should be marked "Competition #PW-17-014 (Director or Public Works) and submitted by 4:00 PM on/before Friday, February 24, 2017.
Applicant information is collected under the Municipal Freedom of Information and Protection of Privacy Act (MFIPPA), and will only be used for candidate selection.
The United Counties of Leeds and Grenville is committed to providing a recruitment and selection process that is both inclusive and free from barriers. Accommodations for job applicants with disabilities are available upon request, and will be provided in accordance with the Ontario Human Rights Code and the Accessibility for Ontarians with Disabilities Act.
Applicants are required, in advance, to make any accommodation request know to Human Resources by contacting the department at 1-800-770-2170 extension 2308 or TTY 1-800-539-8685. Human Resources will strive to provide reasonable and appropriate accommodation for all applicants, during the recruitment and selection process, which will ensure the process is conducted in a fair and equitable manner.