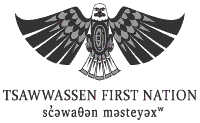 Manager, Engineering Services
Tsawwassen First Nation (TFN)
Tsawwassen First Nation (TFN) is a self-governing First Nation that delivers a wide range of community services, including all of those typically delivered by municipalities. The Lands Department is responsible for the delivery of all planning, development, and engineering related services. The Community is in the midst of a significant development program, which includes the development of commercial, industrial, and residential properties. Along with the review and approval of the engineering infrastructure to support this development, the Lands Department is also responsible for assuming the ongoing maintenance and management of the infrastructure.
Responsibilities:
To ensure the ongoing development of the appropriate infrastructure and the subsequent management of that infrastructure, the TFN have created an Engineering Division, and is now searching for a Manager of Engineering Services.
Reporting to the Director of Lands, the Manager will be responsible for managing the Engineering Services Division, including Land Development, Utility Operations, Public Works, Engineering Programs, Capital Projects Management, Engineering Administration and Facilities Maintenance.
With a number of large residential, commercial and industrial developments underway, a newly constructed sewage treatment plant, and with other capital and infrastructure projects still to come, the Manager will play an integral part in ensuring the community's needs are met and exceeded.
Qualifications:
As the ideal candidate, you are an experienced civil engineering professional who has demonstrated leadership and creativity, in the areas of land development, servicing agreements, and the full scope of municipal engineering operations.
You bring a track record of success gained through working within a small to medium-sized municipal setting, where managing rapid growth has been a priority.
You will have a minimum of 8 years of experience in progressively senior positions in complex municipal environments.
This is an opportunity for a motivated individual to make a significant contribution to an organization that is growing and providing a bright future for its members and the community it serves.
Professional civil engineering qualifications are a prerequisite.
To Apply:
If this is the next step in your professional career, visit our website and submit your application to Allison Rzen and Gordon Andersen at www.pfmsearch.com.