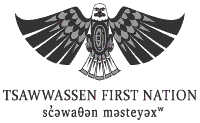 Senior Development Planner
Tsawwassen First Nation (TFN)
Tsawwassen First Nation (TFN) is a self-governing First Nation that delivers a wide range of community services, including all of those typically delivered by municipalities. The Lands Department is responsible for the delivery of all planning, development, and engineering related services. The Community is in the midst of a significant development program, which includes the development of commercial, industrial, and residential properties. Along with the review and approval of the engineering infrastructure to support this development, the Lands Department is also responsible for assuming the ongoing maintenance and management of the infrastructure.
Responsibilities:
As a Community experiencing significant development, TFN is now in search of an experienced Senior Development Planner.
Reporting to the Director of Lands, the Senior Development Planner is responsible for the review of planning and development applications including development permits (residential, industrial and commercial), subdivisions and rezoning.
He/she will be experienced in the review of subdivision applications, in negotiating with applicants, developers, architects and other design professionals, and in preparing bylaws, reports, and recommendations for submission to Executive Council.
In addition, he/she will supervise planning staff assigned to the section.
Qualifications:
As the ideal candidate, you are an experienced development planning professional with a track record of success in providing objective planning recommendations within a small to medium-sized municipal setting, where managing rapid growth has been a priority.
Your five or more years of experience in progressively senior positions are complemented by a membership to the Canadian Institute of Planners (or eligibility for membership) and a post-secondary degree in Urban Planning or related field.
A Master's degree in Urban Planning is considered an asset.
This is a great opportunity for a motivated individual to make a significant contribution to a world-renowned organization that is growing and providing a bright future for its members and the community it serves.
To Apply:
If this is the next step in your professional career, please visit our website and submit your application to Allison Rzen and Gordon Andersen at www.pfmsearch.com.