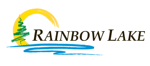 Chief Administrative Officer
Town of Rainbow Lake
The Town of Rainbow Lake is a thriving business and residential community located in North West Alberta on Highway 58 approximately 650 km north of the city of Grande Prairie. Rainbow Lake is home to 1,082 residents that enjoy such amenities as a K to 12 School; Health Centre; Recreation Complex; Youth Centre; Day Care; 9-hole Golf Course and scheduled air flights to and from Edmonton. Community information is available at www.rainbowlake.ca
Job Description:
The Town Council is seeking the services of a trained, skillful Chief Administrative Officer. Reporting to the Town Council, the Chief Administrative Officer will be responsible for the planning, coordination and operation of the Town in accordance with the objectives, policies and direction approved by council.
Qualifications:
The ideal candidate will possess:
A post secondary degree in a related discipline and/or a certificate in local government administration;
Minimum of five years experience in a municipal government environment at the Chief Administrative Officer or senior management level;
Active interpersonal communication skills;
Clear written communication and report writing skills; and
Proficiency in public relations techniques and conflict resolution.
Candidates with less experience or training may be considered for a developmental position.
As a condition of employment, the candidate must provide an RCMP Security Clearance and drivers abstract.
Salary & Compensation:
The position offers a competitive salary based on a forty-hour week with a full range of benefits including housing and travel allowances. Salary will be commensurate with the experience and qualifications of the successful candidate.
To Apply:
Resumes will be accepted by Karen Huff, Acting CAO at: khuff@rainbowlake.ca. The competition will remain open until a suitable candidate is found.
Box 149
65 Imperial Drive,
Rainbow Lake, AB T0H 2Y0
Ph: 780-956-3934
Fax: 780-956-3570
The Town of Rainbow Lake sincerely thanks all interested applicants however, only those applicants selected for an interview will be contacted.